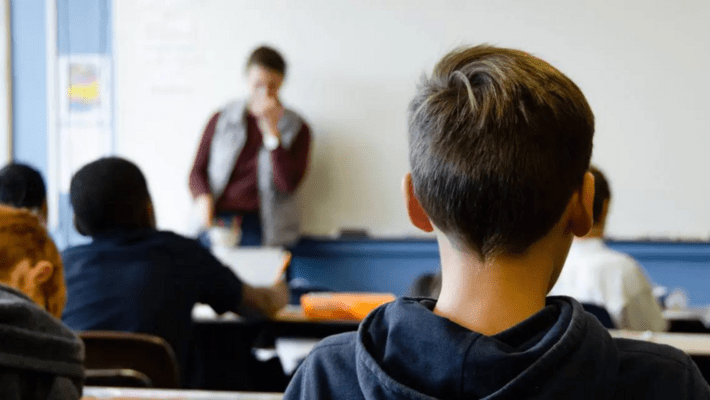 Can My Child Use Medical Cannabis at School?
This is a difficult question to answer properly, as individual schools can take different approaches. Some states, like Ohio, have given no definitive information on whether or not a child can use medical cannabis at school. Most schools are not federal buildings, so they are not restricted in this manner; but many states have laws against using cannabis near schools, including medical cannabis. This means that, technically, many children who require medical marijuana cannot necessarily use cannabis-based medications at school and need to be taken out of the classroom and school grounds, but this varies state-by-state.
So How Does a Child Get to Take the Medicine They Need When at School?
This can depend on the state. Not all states have clear guidelines, and others leave it to a school's discretion. States have taken a variety of approaches with regards to this issue.
In California, medical marijuana may be used by children if they have a valid recommendation and their parents/caregivers are the ones administering it.
Colorado is perhaps the most open state when it comes to medical cannabis and students, approving a measure that allows school nurses to administer medical marijuana with parental permission.
In Delaware, minors with a valid physician's medical marijuana certificate and card are allowed to use medical cannabis on school grounds.
In Florida, school districts have developed their own medical marijuana policies, with Miami-Dade County allowing parents and caregivers to administer medical cannabis on school grounds. Caregivers administering medical cannabis to a student at the school must also register with the school.
Illinois allows for students to receive medical marijuana when at school, so long as it does not disrupt the learning environment or expose other students to it. Illinois state law does not require school officials to administer medical cannabis.
Maryland passed House Bill 617, meaning an elected employee of the school can give a child with a valid medical marijuana certificate their medical marijuana if necessary during school hours, after-school activities and/or on school buses.
New Jersey also allows for students who are medical cannabis patients to consume their medication at school.
New Mexico allows students with a valid medical cannabis recommendation to access their medication on school grounds. However, their parents must bring the medication in, and the student cannot store it on school grounds.
New York passed Senate Bill S8191A, aka "Tanshin's Law", which "Permits the administration of medical marihuana to students while at school and individuals with developmental disabilities while receiving services at a facility."
In Pennsylvania, the school can provide reasonable accommodations for a parent or caregiver to enter the school premises and administer medical cannabis. You can read more on the guidance for schools and school districts here.
Oklahoma allows for students with a valid medical marijuana certificate. Students must use a private room, and it can only be bought in by a parent or guardian who is a licensed caregiver. Caregivers can only bring smokeless marijuana like oils, edibles or pills.
Washington allows medical cannabis consumption on school grounds but, as with Florida, this allowance is at a school's discretion.
Washington, D.C. lawmakers have also passed legislation that permits students to take medical marijuana when on school grounds.
Can a School Refuse to Allow Medical Cannabis Consumption on School Grounds?
In Washington and Florida, yes. Schools that may be considered federal buildings (e.g. a military academy or school) may also refuse to allow medical cannabis consumption. Otherwise, if the state has no specific policy allowing for medical cannabis consumption on school grounds by their students, it is wise to assume that they do not permit it.
In general, it is wise to inform the school if the student requires medical cannabis, so as not to land them in unnecessary hot water and/or end up getting their medication confiscated. This will also allow for students and schools to make the appropriate accommodations to take the medication (e.g. if the parent or caregiver needs to come into school and administer it).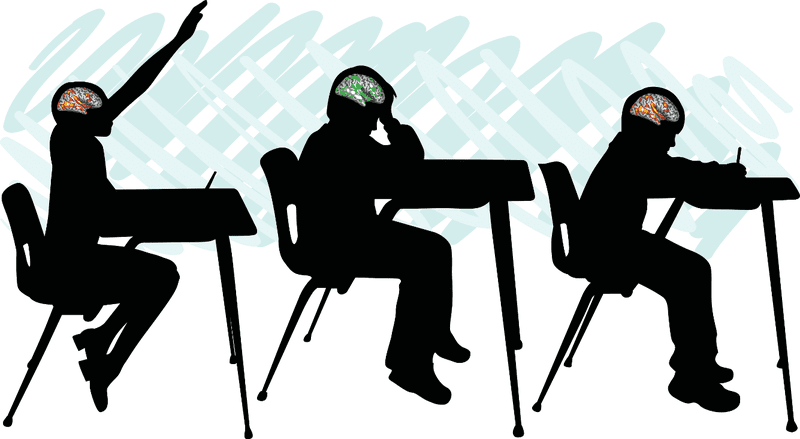 Can Schools Prohibit the Ways in Which Medical Marijuana Can Be Consumed?
Yes, to an extent. As schools want to avoid exposure to other students, it is no surprise that they tend to prohibit smoking cannabis on school grounds. Although there are some differences from state-to-state, here are some rules that apply quite broadly:
Non-smokable preparations only - tinctures, transdermal patches, tablets, capsules, topicals, lotions and salves are all suitable alternatives.
Only parents, legal guardians, primary guardians, or the student themselves (and, in some states, school nurses or any other appropriate healthcare worker,) may administer medical cannabis.
Some states may not allow for the storage of medical marijuana at their school - the parent, guardian or caregiver must bring it in.
Students cannot be punished for medical marijuana use on school grounds.
The student must have a valid medical marijuana certificate/recommendation from a licensed physician or other appropriate healthcare worker.
How Do I Ensure That My Child Can Take Medical Cannabis at School Safely?
Many schools will allow for the student's parent, guardian or caregiver to come in and administer medical cannabis when it's needed. However, this can take time, as a parent or caregiver has to actually drop what they're doing and come in - not ideal if the student is having an epileptic seizure and needs immediate assistance.
However, in some states and schools, this is the only way to administer medical cannabis legally. Some states have allowed for school nurses or another elected employee to administer medical cannabis, so we presume there must be some sort of storage procedure in place to allow for administration when needed. This is important for seizure or sudden, chronic pain disorders, where it is important to be able to get medication to the patient in a timely manner.
Best Practices for Parents of Children With Medical Marijuana Cards
We recommend parents and guardians of children who carry a medical marijuana card (or for whom you're planning to apply) do the following:
Research online if there are any specific policies on your state or school websites.
Speak to the school - find out their policies and be clear about what the medical marijuana is used for, what form it will take and how it will be administered.
Speak to the doctor about their recommendations for allowing the child to medicate during school hours - is it possible to keep dosage to specific times so as to not disturb schooling? (Except in cases of emergency.)
Speak to your child and discuss what is and isn't allowed to make sure they understand.
Encourage open lines of communication between your child, the school, and yourselves every step of the way.