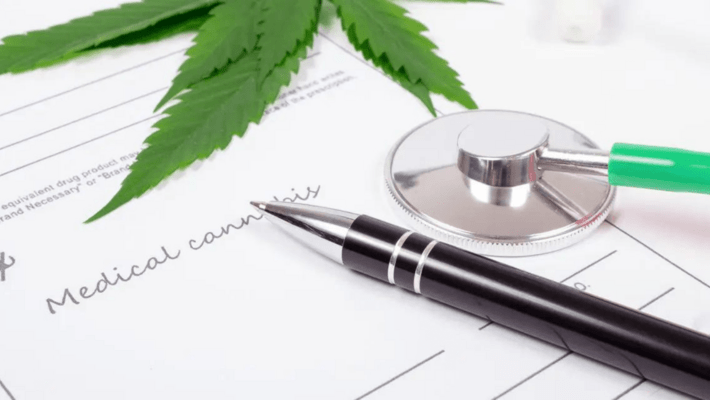 How to Find a Medical Marijuana Doctor
If you're reading this right now and you're looking for a medical marijuana doctor to speak to, then you're in the right place. With Leafwell, you can get a medical cannabis certificate online and speak to a licensed physician within a few minutes in the following states:
You can have your medical marijuana consultation via telehealth in the above states, and you can do so from the comfort of your own home or on the move. All you need is a cell phone, tablet or computer.This means you do not have to go through the trouble of finding a physician that is empathetic to those who need medical cannabis- we've already found them for you!
Plus, you'll be speaking to physicians who understand the science behind medical cannabis to a greater degree than the average physician, so you can get your questions answered by doctors who take an active interest in medical marijuana and cannabinoid research. This is essential if you want to know what treatments work best for you and any drug interactions there may be. This means a more appropriate treatment plan can be made.
Due to COVID-19, many clinics and dispensaries have limited visiting capacity, so at the moment getting qualified for medical cannabis, getting a certificate and applying for a medical marijuana card is best done online.
In some states, you still need to meet a physician face-to-face before you can qualify for a medical marijuana certificate and card. However, the pandemic is fast changing this, and telehealth is being expanded in many states throughout the United States.
Some states require only the initial examination to be done in-person, with subsequent examinations being allowed to take place online. This is also changing, as states recognize that this is the safest way for patients to see and speak to doctors, especially when it comes to medical cannabis qualification.

Why Get Your Medical Marijuana Certificate or Recommendation Online?
There are several benefits to getting a medical marijuana certificate online, including:
It being the quickest, safest, most convenient way to qualify for a medical card, especially when it's best to avoid physical presence in a doctor's clinic during this COVID-19 pandemic.
You can speak to a licensed physician on your own time, 7 days a week, as long as it's within our operating hours of 7 am to 7 pm.
Our prices are competitive, and can be cheaper than going to a clinic for an in-person visit.
Our doctors take an active interest in medical marijuana research. The endocannabinoid system (ECS) is not taught about in medical schools yet, so it's important to speak to a doctor who understands the science behind medical marijuana.
Getting certified for medical cannabis means that you can access a greater number of dispensaries in states that are also recreational. Medical marijuana dispensaries are also more likely to be deemed "essential".
What About States Where You Can't Qualify for Medical Marijuana Via Telemedicine?
Unfortunately, just as not every state has a medical marijuana program, not every state has a telehealth/telemedicine service. Either that, or they don't allow for online medical cannabis certification.
For those in states without telemedicine, you can still register your details online with Leafwell via our Join Our Waitlist feature, accessible at the bottom of this page. We can then inform you when medical marijuana certificates and evaluations are available in your state, whether online or in-person.