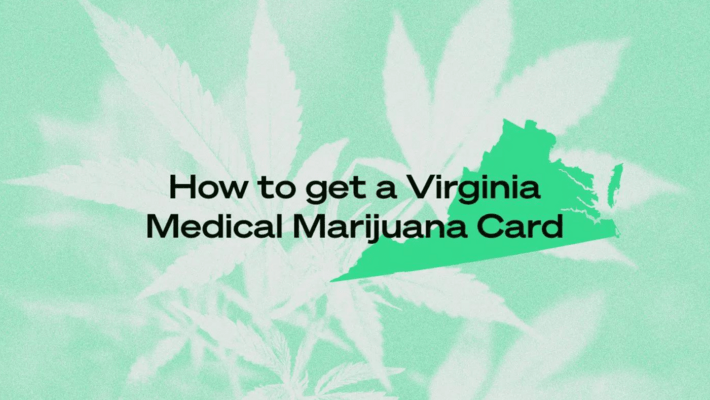 How to Get a Virginia Medical Marijuana Card in 2022
Are you interested in getting a Medical Marijuana Card in Virginia? You've come to the right place. We hope this article acts as a valuable guide to help you understand the process of applying for your MMJ Card. We keep this information up to date to make sure it is accurate and makes your journey as simple as possible. Keep reading to find out more.

Getting a Virginia Medical Marijuana Card Online with Leafwell
Virginia has a Medical Cannabis Program that finally has some semblance of functionality! Moreover, there has been a movement towards liberalizing the medical cannabis qualification process since the Coronavirus outbreak, with verbal recommendations via telehealth being proposed to maintain social distancing measures and to retain access to medical cannabis to those who require it. From 1st July, 2020, the possession of a half-ounce or less of cannabis will be decriminalized and regarded as possession for personal use.
However, Virginia does not actually have a specific program that legalizes medical marijuana. Rather, they offer Affirmative Defense that potentially allows select individuals to possess certain cannabis oils under the permission of a licensed Virginia doctor. A physician's certificate alone is not enough to claim Affirmative Defense - you must register with the Board of Pharmacy as well. There is a call to legalize all cannabis in Virginia, but this may take some time to implement. In the nearer future, Virginia may well develop a fully-fledged medical marijuana program.
Many doctors in Virginia are reluctant to recommend cannabis due to the legal issues. We here at Leafwell can make finding a Virginia-licensed doctor much easier.
With Leafwell, it is quick and simple and secure to get a Virginia Medical Marijuana Card online. We've put together this valuable guide which will answer all your questions and help individuals living in Virginia State understand the importance of applying for their Virginia MMJ Card via the easy, HIPAA Compliant process offered by Leafwell's telemedicine platform.
Note that recreational cannabis is not legal and possession of marijuana without enrollment in the medical cannabis program and registration with the Board of Pharmacy carries federal charges. The affirmative defence should act as a reason to dismiss or at least diminish any charges levied against individuals who are stopped in possession of small quantities of cannabis products. Therefore, we strongly recommend everyone who is suffering from any of the conditions listed by the Virginia legislation apply for their MMJ certification. You can visit our Ultimate Guide to Getting a Medical Marijuana Card for more general information.
Who Can Apply for a Virginia Medical Cannabis ID Card?
You must be aged 18 years-old or over in order to get a Virginia medical marijuana card for yourself. No specified guidelines have been given for caregivers and minors but we have put together some information further down this page.
What Does an MMJ Card Permit in Virginia?
Even if you do obtain a doctor's written permission to use cannabis oil in the state of Virginia, this does not mean you are legally allowed to possess cannabis. It simply means that if arrested on charges of marijuana, you may be offered protection or given exemption from criminal prosecution.
Codified as "CBD or THC-A oil," each dispensed dose (single unit) must contain a minimum of 5 milligrams of cannabidiol or THC-A and may contain up to 10 milligrams of THC. There is no limit on the number of doses comprising a patient's dosage. The allowed products may be in any formulation typically dispensed by pharmacies, i.e. oils, tinctures, creams, gels, capsules, tablets, sprays, lozenges, troches, patches, suppositories, lozenges, and lollipops. Patients may receive up to a 90-day supply per visit. Patients must have valid doctor's certification.
Note that the affirmative defense does not apply to flower, to food products, or to preparations outside the allowed cannabinoid amounts. Virginia has now approved the sale of flower starting from July 1st, 2021.
How do I Apply for a Medical Marijuana Card With Leafwell? How Do I Get My VA MMJ Certificate?
With Leafwell, you can get your Virginia Medical Marijuana Card in 4 simple steps:
1. Register online with Leafwell
It's quick and easy! Plus all of your data and medical records are secure on our state-of-the-art telemedicine platform.
2. Book an appointment with a certified physician with Leafwell.
This consultation fee is $149 for an examination.
3. Attend your online appointment and get a medical cannabis certificate online from a state-licensed physician.
The process is quick, simple and HIPAA-compliant. Most appointments take 15 minutes or less.
4. Once approved, register online with the Virginia DoH and Board of Pharmacy to make an Initial Application.
The application fee is $50, payable to the Virginia state. You can submit your application via email, fax or mail. We recommend email for the fastest processing. A digital version of the card will be emailed to you 60 business days after you submit your application.
What Does my Online Medical Marijuana Evaluation with Leafwell Include?
Your online medical marijuana evaluation with Leafwell is quick and easy. In order to get started, we'll invite you to provide us with some information and you'll also have the option to upload some medical records. These are all passed securely to one of our registered practitioners who can familiarize themselves with your application before your consultation.
The consultation itself is simple and secure, taking place on our bespoke telemedicine platform. You will meet with a Virginia registered practitioner who has experience issuing certificates for medical marijuana to patients for a range of medical issues. The registered practitioner will speak with you about why you are applying and ask some questions with regards to your medical conditions and history.
At the end of the consultation, the registered practitioner will be able to make an informed decision about whether he or she recommends the use of medical cannabis based on the medical information they have obtained. If an application is successful, the registered practitioner will complete the certification and it will be immediately emailed to you - you can use this to apply to the state.
If an application is unsuccessful, you will not be charged for the consultation.
How Much Does it Cost to Get a VA Medical Marijuana Card and Cannabis Certificate?
The consultation with one of the Virginia Registered Practitioners via Leafwell's HIPAA compliant online consultation service is a one off fee of $149. However, if you do not qualify for an MMJ Card and our practitioner elects not to sign your certificate, you will not be charged. A renewal certificate with Leafwell costs $149.
Upon receiving your certificate, you can submit your application to the Virginia government. It costs $50 for the application fee.
Cannabis is currently federally illegal, so the cost of the physician's appointment & application is not covered by insurance. It will also not be covered by Medicare of Medicaid. Instead, each patient must pay all fees themselves.
What Conditions Qualify for Medical Marijuana Cards in Virginia?
There are no specific medical conditions that "qualify" for Affirmative Defense in Virginia. It is completely up to the doctor whether or not they want to grant patients permission to use cannabis - however, very few doctors in Virginia are willing to participate in the Affirmative Defense program, likely given the lack of incentive that exists on their behalf.
This means that a physician may recommend medical cannabis for any condition they deem suitable. Conditions that may qualify one for medical marijuana in Virginia include cancer, multiple sclerosis (MS), moderate to severe post-traumatic stress disorder (PTSD), chronic pain that does not respond to usual treatment and where opioids may otherwise be prescribed, Crohn's disease, epilepsy, AIDS and HIV.
By taking the correct dose of medical marijuana, many patients who experience symptoms from these conditions find their lives transformed. Medical marijuana can give individuals back their energy and capacity to enjoy life, get out in the fresh air and lead a comfortable, healthy and happy existence in the beautiful Virginia outdoors. We believe in the power of medical marijuana to change lives for the better and give individuals the power to control their own medical conditions. Our licensed physicians believe this too which is why they work with Leafwell and help as many patients as possible to secure a medical marijuana card if they, as experts, believe cannabis may help alleviate symptoms and medical issues.
What Documents Do I Need to Apply for a Medical Cannabis Card?
To register with the Board of Pharmacy and gain access to medical marijuana/cannabis, you will need to apply as a Registered Patient For CBD/THC- A Oil or Registered Parent/Guardian of CBD/THC-A Oil using the online application system.
Note: You must first obtain a valid written certification from a Board of Pharmacy-registered practitioner prior to applying for registration as a patient, parent/guardian to possess CBD/THC-A oil.
You will need to present the following documents:
ID
Social security number
Proof of address
Your signed certificate (which can be obtained via Leafwell)
Below are all of the acceptable forms these documents may take.
Acceptable ID
Driver's license
State-produced ID card
Acceptable proof of residency
Bank statement (dated within the last 3 months)
Correspondence with a state department (dated within the last 3 months)
Medical Records (optional)
Medication list
Physician's diagnosis
Treatment plan
Progress notes
Radiology/MRI/X-ray image
Lab test results
Signed Medical Cannabis Certification
Your medical cannabis certificate should be attached to your application.
Do I Need to Present my Medical Records to Leafwell?
No, the law does not require healthcare providers in Virginia to see medical records. However, if you have them, we recommend you do upload them to our HIPAA compliant platform because the more information your healthcare provider has, the more accurate and tailored their recommendations and advice can be for you.
How Does a Caregiver Apply for a Medical Marijuana Card? Can a Person Who's Under 18 Apply for a MMJ Card?
Some patients may be eligible for an MMJ Card but unable to apply for one themselves. For example, should the patient be a minor under the age of 18, or if the patient needs assistance accessing medical cannabis, a caregiver can be assigned to complete the process on their behalf.
There are no specifics given regarding caregivers and medical marijuana in Virginia. However, there are parent/guardian application forms, so a caregiver program of some sort exists in Virginia, even if it's not officially named a Caregiver Program. Here's how to become a "Caregiver" in Virginia when it comes to medical cannabis:
The parent/guardian residing at the same address as the patient should first submit the patient registration application.
The parent/guardian residing at the same address as the patient should submit the parent/guardian application.
Any other parent/guardian who has also been issued a written certification and in need of obtaining board registration should submit the parent/guardian application to the board.
The links for these application processes are at the bottom of this page.
Each parent/guardian must obtain his or her own board registration. The online registration application is accessible on the DHP Initial Applications site and may be renewed annually.
Can a Qualifying Patient Grow Cannabis in Virginia?
No, a qualifying patient cannot grow cannabis legally in Virginia.
Are my Details Kept Confidential When I Apply for a Medical Marijuana Card?
Yes. Leafwell is committed to protecting the privacy of our patients. Our online service is HIPAA compliant and our systems are designed to keep all of your confidential details safe.
Does Virginia Have Medical Marijuana Reciprocity?
No, Virginia doesn't recognize other states' medical marijuana cards, certificates or recommendations.
No states have yet signaled that they are offering reciprocity to Virginia patients either. However, this is something to keep an eye on as without dispensaries currently open in the state, accessing medical marijuana products legally is impossible.
States which offer reciprocity might allow you to purchase medicine for use while in that state. Calling the dispensary you plan to visit is the best way to answer that question. Washington, DC did not include Virginia in its list of states to which it offers reciprocity. Maryland's program intended to allow non-resident participation but is still denying out-of-state applicants.
Getting a Medical Marijuana Card in Richmond, Virginia Beach, Norfolk, Charlottesville and Alexandria, VA
Getting a medical marijuana certificate via Leafwell is possible throughout the state of Virginia. Our state-licensed physicians are ready to answer your call today and provide you with the necessary documents to complete your license fast.
Please be advised that the Affirmative Defense does not offer Virginia residents any options for buying cannabis products in the state. As such, you likely are putting yourself at risk from purchasing illegal products, or purchasing legal products in another state and transporting them across state lines to Virginia - which is illegal. Clearly, there are tangible issues in practicality with regard to cannabis use in Virginia. However, we hope that in due course dispensaries will open in the state and allow those who possess an MMJ card to legally purchase the products they require.
Regardless of where you are in Virginia, you can get a medical marijuana card online with Leafwell, MD. We'll list our clinics here in due course.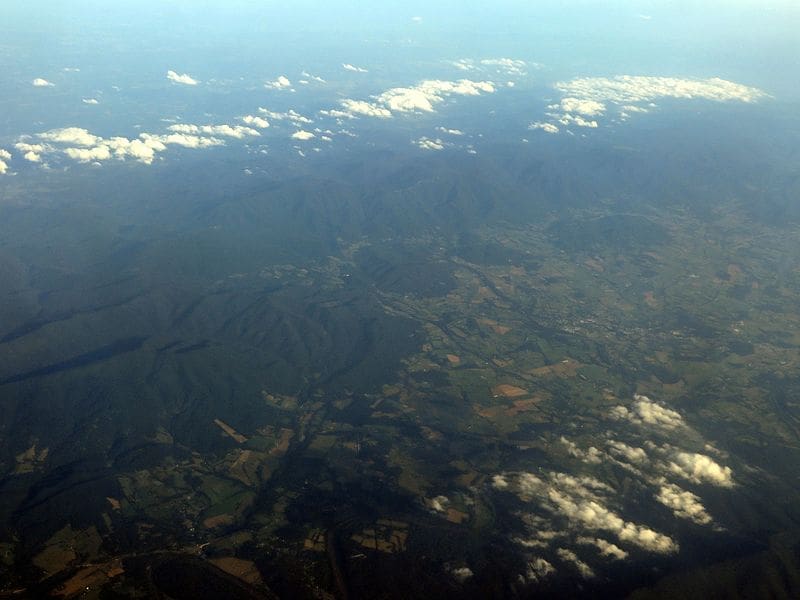 History of Medical Marijuana Laws in Virginia
Here is a brief history of marijuana and medical marijuana laws in Virginia:
1979 - legislation permitted doctors to recommend cannabis for the side effects of chemotherapy or glaucoma is passed
2015 - possession of CBD oil or THC-A oil entails an affirmative defence for patients who were able to present a doctor's recommendation (certification) for the use of cannabis to treat severe epilepsy
2015 - the Courts of Justice committee rejected bills to decriminalize cannabis and remove the smoke a joint, lose your license' provision
2017 - Virginia approved a regulatory program for in-state production of medical cannabis oils by five providers (one per Health Service Area [HSA]), These providers can grow, extract, dispense and deliver medical cannabis oils. The code refers to licensed providers as "pharmaceutical processors". They are vertically-integrated dispensaries. Patients and caregivers may now register with the program and the facilities are expected to be opened in mid 2020 although the coronavirus may delay this slightly. The providers are:

HSA I Medman
HSA II Dalitso LLC
HSA III Dharma Pharmaceuticals
HSA IV Green Leaf Medical of Virginia LLC
HSA V Columbia Care

2018 - Governor Ralph Northam signed legislation on March 9, 2018 to expand Virginia's medical cannabis oil program from the single qualifying condition of intractable epilepsy to any diagnosed condition. The new law took effect that same day.
2020 - Governor Ralph Northam approved a bill which would decriminalize simple marijuana possession. If approved by the General Assembly, this law will take effect July 1st. This happened after Democrats won control of both houses in the states and Attorney General Mark Herring called for cannabis to be legalized.
At the time of publication, cannabis is illegal in Virginia for all purposes. Possession is a criminal misdemeanor. However, possession of less than one half ounce carries the presumption of personal use. Check back regularly to stay up to date on the latest laws.
We recommend you carry your digital card with you at all times in order to effectively use the affirmative defence.