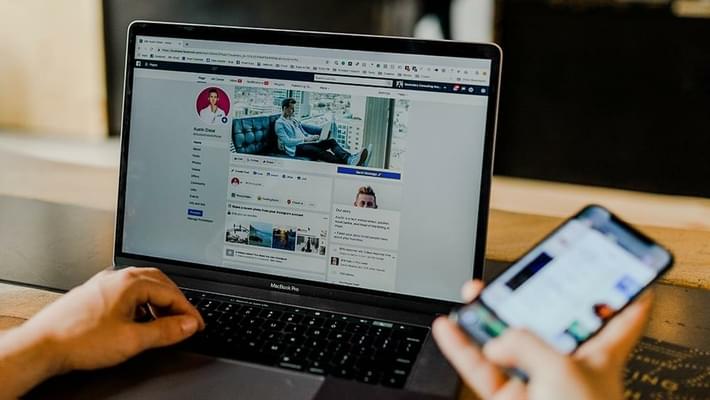 How to Use Social Media For Your Marijuana Business
No matter the industry, an active social media presence is key to a healthy marketing strategy. Social media platforms are some of the most effective ways to reach a wider potential consumer base, so it's important to understand the why and how behind the most crucial social media marketing tips. Throughout this article, we will cover how social media can benefit companies within the weed industry and answer a few essential questions about cannabis marketing.
Social Media Policy 101

Before we get started with all the social media tips you need to get your brand noticed, we wanted to talk about some policies and ground rules to know. First, many people ask - can cannabis companies advertise on Facebook? Facebook policy explicitly states that ads "must not promote the sale or use of illegal, prescription, or recreational drugs." The same goes for most of the other big social media platforms (Instagram, Twitter, LinkedIn, etc.). So, the question is, "how to advertise your weed without getting your account blocked?" The answer is an organic strategy.
Ever-changing algorithms and an increasingly competitive advertising space cause most businesses to run social ads to boost engagement and conversions. Since the promotion of any drugs is prohibited on these social media platforms, cannabis companies cannot run paid ads. As a cannabis company, all the traffic you gain has to be through organic growth. The following cannabis business social networking tips will help you create engaging, platform-approved social media accounts.
Essential Weed Social Media Tips
Cannabis advertising requires walking a delicate line between promoting the brand, cannabis culture, and your product. We suggest using Twitter, Instagram, and Facebook for the best results. Your cannabis company will be able to post a decent amount of content on the company page, so long as you're not promoting the sale or direct use of marijuana. Follow the tips below to make sure you have a stellar social media presence.
Do Not Explicitly Promote the Sale or Use of Weed

While you can post pictures of weed and paraphernalia on your account (so long as it's not an advertisement), social media platforms like Facebook and Instagram still do not allow the explicit promotion of sale or any drug, even if it's not through paid advertisement. Therefore, the best thing you can do is promote your brand through diverse, quality content.
Promote Educational Content
One of the best ways to promote your product and brand is by creating educational content. Especially when it comes to cannabis, people are constantly looking for news and information. If you create content that gives your followers and potential customers quality information, they will be much more likely to share your brand and check out your website. If you are creating content that explores the technical side of cannabis, you're giving customers a reason to trust you and, subsequently, your product, without breaking any rules.
Have an Active Presence on All Social Media Platforms
To optimize your social media campaign'seffect on brand awareness and subsequent conversions, there are a few things you should do:
Have a content calendar. Map out when and what you're going to post.
Post consistently. Adhere to your content calendar and make sure you're posting at the same time on the same days. Your followers will learn to expect a certain type of content at certain times. Posting too much or too little can result in losing followers and less engagement.
Watch content results. As you build and publish content, watch to see how each post performs. Over time, you can build a better sense of what content works best.
Listen to your followers. At the end of the day, your content is for your followers (i.e. potential customers). Engage with their responses, listen to their feedback, and be aware of the impact you're making.
Have Overarching Themes and Content Types
When you're creating a content calendar, pay attention to the type of content you're scheduling. Pick out key topics you want to tackle (product descriptions, community involvement, industry news, associate spotlights, etc.) and make sure you consistently add quality content to those themes. Additionally, pay attention to the medium with which you're presenting content. Mix it up. Use blog posts, lifestyle images, quotes, gifs, and videos. Be diverse in how you're presenting content, but also pay attention to trends and be consistent in how frequently you post.
Blog

Blogging is one of the easiest ways to publish a lot of quality information, build your brand, and get people to visit your website. If you post blogs on your website, you can then post an image and link to the blog on your social media platforms. When people click the link on social media, they are sent to your website, where they might also browse your products and other aspects of your brand. In addition to this, blogs are a great way to build up your brand voice and present yourself company's personality and mission. People care about the stories and goals behind a brand: blogs give you the perfect platform to stand out. Check out our blog for an example of diverse, consumer-first content.
Post High-Quality Images
A creative picture and brief caption is a social media staple. However, the quality of your pictures says a lot about the quality of your company. Make sure you're uploading visually appealing, high-res content. If you're posting low-quality images, it will reflect poorly on your professionalism. Additionally, social media is a visual space and you are competing against similar brands that are also trying to stick out. By putting colorful, visually-stunning pictures up on your page, you're more likely to have people actually give your posts a second glance.
Use More Video
There is overwhelming evidence that videos are now key to successful social media campaigns. Since 90% of social media users say that videos impact their decisions, and videos generate 12x the shares on social media than both text and image posts combined, it's important to integrate videos into your content calendar. Whether you make an entertaining short video, a stunning 360-shot of a product, or an educational explanation, videos have the power to positively affect engagement.
Tap Into Influencer Marketing

Influencer marketing uses endorsements from individuals with an impactful social media following. Followers put a lot of trust into influencers; so, when you get a social media influencer to promote your brand, you're getting a lot of quality exposure that you otherwise wouldn't. There are two types of influencers you can use: macro and micro influencers.
Macro-Influencers
These individuals have massive amounts of followers (usually upward of 1 million or more) that have a diverse range of demographics. These influencers are ideal for brand awareness - because macro-influencers don't tailor to a specific type of social media user, a promoted product or brand will benefit from views over actual conversions.
Micro-Influencers
Micro-Influencers, on the other hand, are ideal for conversions and getting people to visit your website to buy your product. These influencers have anywhere from 10,000 to 100,000 followers and generally tailor to a specific interest or lifestyle. If you find the right micro influencer, you could potentially see a lot of traffic and sales coming your way.
Keep It Fresh
No matter where you are or what aspect of the cannabis industry you're part of, it's important to keep your content fresh, diverse, and high-quality. Trends and social media strategies are constantly changing, so make sure to keep up with the times and stay ahead of the game (and competition!).
Are you an active participant in the social media scene? Let us know what type of content you prefer to see and how you think cannabis businesses should best reach their audiences. Comment below!