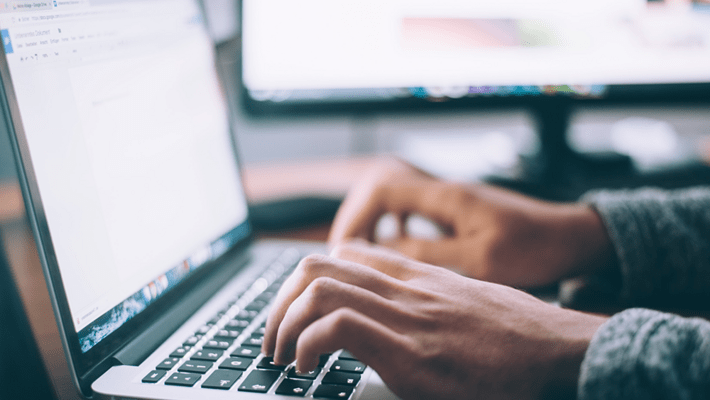 How to Successfully Network in the Cannabis Industry
COVID-19 has changed the way we work, structure our days and socialize. It has altered almost all of our traditional social landscapes both personal and professional, and there doesn't seem to be a clear answer to how or when a return to normal can happen. However, regardless of the "new normal" and the difficulties it presents, it is still vitally important to have strong networking skills if you want to enter the cannabis industry. Fortunately, there are steps you can take to maintain an active social presence and build your social network with cannabis professionals, even in a world of social distancing and relative isolation.
Maintain Your Online Presence

Thanks to easy online access to dozens of different social media platforms, we are all still somewhat connected. Even in times of normal socializing, it's a good idea to keep your online presence clean and sharp. It's an easy step toward making a good impression and offers several simple ways to brand yourself and highlight your most qualifying traits and experiences. We also highly recommend using LinkedIn for cannabis networking. A social platform meant for professional networking, LinkedIn lets you build connections and maintain an online resume. Of course, while the cannabis industry isn't always given the respect it deserves, people in the right circles will still appreciate your effort. It's worth your time to follow other cannabis professionals on social media and keep up to date with online cannabis news and events, as well. For instance, others within the industry may post cannabis networking events or other information that will be invaluable to your search.
Review Your Resume
If you're looking to land a job in any industry, especially the cannabis industry, it is important that your resume is up to date. One-page resumes are best, so consider what experience best lends itself to a job in cannabis. Most importantly, resume bullet points should focus on different aspects of past work, but also correspond with the position you're looking for. For example, if you're looking to get in on the ground floor of a dispensary, focusing on past cannabis experience, along with anything related to the service industry and management would be wise. Your resume should also contain this information:
Name, email, phone number, address, and a relevant professional title (i.e. budtender)
Basic professional objective (why you want the type of job you're applying for)
List of relevant skills, certifications, and licenses
Academic history
Relevant work experience that lists each position's title, company, dates employed, and a brief description of job and duties (have three or four key points for each previous role)
Once you've updated all the information on your resume, make sure the fonts and text sizes are uniform throughout the document and that each section lines up well to look aesthetically put together. Finally, look through it several times for any grammatical errors. Additionally, asking a friend or using an online grammar tool to catch any missed errors is very helpful to double-check yourself.
Be Present in the Community

Regardless of how limited social interaction is, there's always a way to involve yourself in your community. Even if it's as simple as frequenting the same few local or craft dispensaries, being active and present is key to making connections. Over time, you can leverage the relationships you build across the counter to land a job or meet individuals you might not otherwise have connections to. If you want to go the extra mile, volunteer when you can. Not only is it a rewarding experience that benefits others, but it can also expose you to an entirely new group of people who can help you find different places to grow your network. Also, volunteering always looks good from an employer's perspective.
Practice Your Elevator Pitch
If you ever find yourself in an in-person situation with a potential connection or an employer, it's helpful to have a small summary of your professional goals memorized. An elevator pitch is a simple concept: be able to summarize who you are and what you want within the timeframe of a short elevator ride (roughly 10 to 30 seconds). The best elevator pitches have these key points:
Explain who you are and what you do
Identify your goals (job, connections, partnerships, etc.)
Communicate your unique qualifications or selling points
Ask an engaging question
Once you write out an elevator pitch that tackles each of these key points, practice speaking it out loud. Find a mirror and time yourself. Shorten it down to a manageable timeframe (roughly 30 seconds) and memorize it. Once you've figured this out, you'll be ready for the next in-person (or over the phone/video) opportunity to promote yourself and easily answer the dreaded "tell me about yourself" interview question.
Research the Industry and People of Interest

It may seem like a no-brainer, but it's vitally important to know who you need to talk to and where you need to be looking. If you're wondering how to get into the cannabis business, this is the best place to start. Research your local cannabis industry, including dispensaries, growers, and advocacy groups. Once you know who the gatekeepers are, research their backgrounds and what their journeys have entailed. Figure out a sense of where they are, what they do and then finally reach out. Nonetheless, understanding the circle you want to be a part of gives you an advantage to actually getting in.
Create a Contact List and Message Calendar
As you're conducting industry research, construct a list of everyone you can and should reach out to. Create a spreadsheet where you list out each person's business, email, and phone number. Do this for everyone you need to be communicating with, even people you already know. Once you list everyone out, you can then create a timeline for when you will contact people. We also suggest writing down how you will reach out to them and what the point of your communication is. A spreadsheet like this can help you prioritize the right networks and ensure you're remaining on top of constant communication practices. In business, even in the cannabis industry, follow-up and perseverance are key. You are your best advocate when searching for new professional avenues, no matter what your final goal, so put your best foot forward and don't let the social complications of COVID-19 block your way!
There are tons of ways to get creative and streamline your professional networking. Comment below with any special tips and tricks you've created for staying on top of everything social!