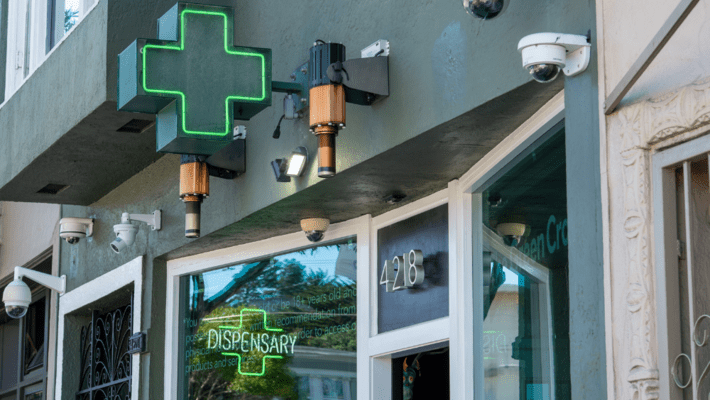 Top 8 Partners Your New Cannabis Company Needs
Very few industries have experienced the rapid and sustained growththat the business of weed has enjoyed over the last five to ten years. With new markets regularly opening or expanding in states across the country, the urge to join the rush is attracting plenty of people seeking to ride the wave of growth to economic prosperity. Due to the uncompromising laws, oversight, restrictions and taxes, however, starting a cannabis business is no picnic. As with any other business, assembling the proper team of experts will position a new cannabis company in the best possible manner to improve the odds of success. Here are eight positions that are essential for people wondering how to start a cannabusiness in the most effective manner.
Market Researcher
One of the first things to do when attempting to get a legal cannabis startup off the ground is to conduct market research to see where the business will fit in the market, analyze the customer base and ultimately determine if the idea is viable. There is no point in starting a business in an already crowded marketplace unless a researcher can determine that there will be room for a new strategically developed enterprise. Quality researchers do more than just dig into the market to help companies get started; they also guide businesses that are already in operation to keep them on the cusp of important changes within the industry.
Accountant

An expert accountant who is well-versed in tax codes from the city level to the federal level and everything in between is a must for a cannabis company looking to establish itself in the industry. Some accountants might claim to be familiar with all of the layers of taxes and tariffs that affect weed businesses, but it is imperative to hire someone with demonstrated knowledge and experience specific to cannabis accounting. Companies working in the marijuana business regularly experience audits and the fees and penalties for any lack of accuracy and/or noncompliance can be stiff.
Lawyer
A lawyer with a firm grasp on the highly regulated and often confusing areas of arbitration, administration and litigation surrounding cannabis is critical to any marijuana startup. Lawyers are also necessary to protect intellectual property, physical property, licenses and other assets. The individual or firm should continuously follow the evolving cannabis laws and have relationships with cannabis regulators and regulatory commissions in order to stay on top of the constantly changing legislative and bureaucratic landscape. A lawyer is also necessary for the formation and structuring of the business and should be expected to assist with all major transactions, tax-related issues, acquiring funding, and all real-estate concerns such as leases and purchases.
Marketing Group
A marketing firm that caters exclusively to the cannabis industry can be what differentiates one weed business from another. A top firm should be able to craft a unique identity that attracts and retains customers and also have a command of the laws that restrict certain types of cannabis marketing. The marketing group can also consult with the lawyer to determine the legality of certain types of advertising and packaging. In the ever-increasingly crowded landscape of the weed industry, a strong brand that can make waves with customers will go a long way to ensuring that the business succeeds.
Recruiter

This will be particularly important if the new cannabis company needs to fill positions beyond laborers, trimmers and office staff. Quality candidates with specialized technical skills that occupy roles specific to the marijuana industry like Senior Scientists, Master Growers or Lead Cultivators can be difficult to locate in a booming industry like cannabis. Recruiters who specialize in locating those hard-to-find and in-demand candidates can save a lot of time and energy when it comes to building a strong and trustworthy staff that wants to join a new business and plans to be a part of its continued growth and success.
Business Consultants
Business consultants should be experts in the sector within the weed industry where the cannabis company resides. Whether it is dispensary operations, cultivation, regulatory compliance or manufacturing, a consultant or team of consultants can assist with the initial business plan and also with the long-term growth of the company by setting and refining goals. It is important to have a consultant that can focus on the specific needs of the business as opposed to someone who will simply provide general guidance.
Cannabis Mentor
Connections within any business sector are beneficial and the marijuana industry is no different. Linking with a mentor is an excellent way to have access to advice and support from another cannabis industry insider who has the knowledge that can only be gained with experience. Mentors can provide support in times of need and serve as a guide when facing the hurdles that will inevitably pop up. They can also make introductions to others working with weed, provide references on the company's behalf and introduce the new business to the local cannabis industry community.
Cannabis Security Experts

Security should be a central issue and concern for any new cannabis company. Many municipalities and states require specific security measures for dispensaries and other marijuana businesses simply as a compliance measure. Every state has specific laws regarding video surveillance systems and some require security personnel on-site. Guarding the product, profits and proprietary information of the cannabis company from theft will require experts who are familiar with the risks that are specific to the industry.
Have you been thinking about how to start a weed business? What sector of the cannabis world would you like to enter? Take a moment to share in the comments section below.