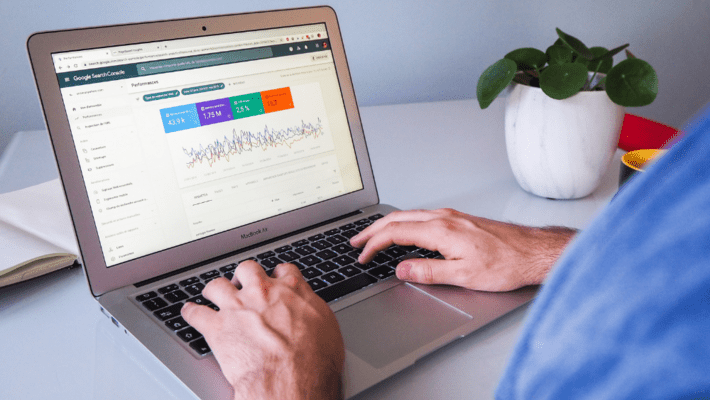 5 SEO Tips for Increasing Your Dispensary's Search Traffic
While having a well-designed website for your cannabis business is incredibly important, having a strong backend to your site is equally important. Knowing how to utilize Search Engine Optimization (or SEO) can take your website to the next level and will help you stand out amongst your competitors in a highly digital world. In this article, we'll introduce you to what SEO is and give you some helpful tips to boost your website traffic!
What is SEO?

Search Engine Optimization is the "practice of increasing the quantity and quality of traffic to your website through organic search engine results." With an increase in quality traffic to your site, the higher your chances of capturing visitors who often have great potential to visit your store with purchasing intent. In general, strong SEO encourages Google and other search engines to "crawl" your website and hopefully rank it higher than competitors who are using the same search terms to help consumers find their favorite bud, dispensary, etc.
SEO Tip #1: Optimize Your On-Site Elements
The first step in local search optimization for a dispensary is ensuring you have established a solid foundation from which to begin your outreach. Think of your website as the central hub for all of your other internet marketing activity. Proper optimization of your website ensures web crawlers will properly identify, categorize and index your online presence. If you haven't already optimized your website, Moz.com provides several great resources for on-site optimization and optimizing for local search.
Key Items to Verify:
List Contact Information
Listing your name, address and phone numbers on every page of your website in a plain text format. Avoid including any of this information in a graphical format.
Focus on Target Keywords
Inclusion of your target keywords within your website title, metadata, headings and body text. Be sure to include your locality (city & state) where possible, but also remember to use unique keywords and copy for each page!

SEO Friendly URLs
Make sure your website URLs are in an intelligible and comprehensible format (yourwebsite.com/marijuana-menu vs yourwebsite.com/content.php?id=123). Where possible, include your target keywords for that page in the URL.
Optimize for Mobile Browsing
Make sure your website is mobile-friendly. Google has stated that websites that offer a mobile format will outrank those without and that they prefer responsive websites vs. a separate mobile website.
SEO Tip #2: Claim & Optimize Your Third-Party Listings
Adding your cannabis business to the multitude of local search sites (such as Where's Weed) is important for driving consistent & verified business signals across the web. When claiming your profile on these websites, be sure your business information (name, address, phone, website, etc) is consistent across all platforms. As a general rule of thumb for marketers, if your business is listed on a quality 3rd party platform, you should find out how to claim the listing to ensure any visitor or potential new customer sees your branding in the same light no matter where they find you.
Claiming Your Business on Google
When a user searches locally, Google will display local businesses within a carousel or a list and often exclude common third part directories in favor of Google's local search ecosystem. Because of this, you should consider your Google Business Profile a top priority for optimization. Be sure to include proper geographic and contact information (business name local phone number, address, website, etc). Keep in mind that Google cares about engagement! Treat your Google business page as if it were your own website and write unique copy that engages your customer, even if they never visit your actual website.
Claiming Your Business on Where's Weed
Thankfully, the Where's Weed platform offers free business profile listings across our multiple directories to 1) provide a comprehensive list to our visitors and 2) help cannabis businesses advertise in a notoriously highly regulated industry. By taking control of your Where's Weed listing, similar to a Google Business Profile, one can fully edit company information, hours, social media links and more to help users quickly find the right information! To claim your business profile, simple find your business on our website and click the "Is This Your Business" button at the bottom of the page. If you can't find your business and want to add a listing, simply click here to talk to our sales team today! Again, our site is free to use (although we do offer different paid tiers of enhanced visibility) and only takes a few minutes to set up.
Other Helpful Third-Party Tips:
Make sure you select the proper categories for your business, if available. With the marijuana industry constantly evolving, dispensaries have yet to receive their own classification on many directories. Based on our research, we've found that these are the most common category selections:

Cannabis Clinics
Alternative Medicine Practitioner
Holistic Medicine Practitioner
Home Health Care Service
Herb Shop
Medical Center
Medical Supply Store

Consider including your business descriptor (dispensary) or geographical location in the business name/title. Avoid including extraneous characters or your phone number.
Include engaging photos that highlight your business and your products.
Always add your social media handles so visitors can find you
Upload your menu (with a POS integration) to provide the most up to date product information as possible!
Third-Party Directories
SEO Tip #3: Maintain a Positive Online Reputation

Maintaining a positive reputation online with a large number of reviews has been proven to improve rankings at Google. Additionally, 85% of consumers use the Internet for research before making a purchasing decision. With online reviews directly attributing to your sales, it is important to engage your customers and build a loyal following online.
Acquiring Reviews
Now that we understand positive reviews are vital to your business, it's time to focus on the quality, quantity and how frequently customers review your business. Consider asking each customer to leave a review, or better yet, include a card with each purchase encouraging reviews on 3rd party platforms like Where's Weed and Google.
Responding to Reviews
Responding to your dispensary's reviews (both good and bad) shows potential customers you are responsive and care about their experience. Bad reviews will inevitably happen, and when they do, take a step back and cool off! This is a great opportunity to respond positively to criticism, apologize for any misdoings and invite the customer back for another try. After all, the world is watching and you may end up with an edited/new positive user review as a result of your efforts.
SEO Tip #4: Engage With Your Local Community & Build Relationships
Building real, meaningful relationships will benefit your business in customer referrals, but also with powerful connections across the web. Once you've established these relationships, encourage quality, real links to your business website. This will help establish link authority to your website, thus improving your search and local listing rankings. Keep in mind, the quality far exceeds quantity in terms of links. Avoid spammy, low-quality links that may damage your link profile.
How to Obtain Local Links:
Join your local Chamber of Commerce and obtain a listing in their online directory
Cross-promote local events such as concerts, festivals or advocacy groups.
Create link exchanges with local doctors, suppliers, vendors, etc.
Find ways where you can contribute content to local publications in return for a link (think author byline, quotes or partner pages)
SEO Tip 5: Leverage Social Media to Build Loyalty

While most businesses have a Facebook, Instagram and Twitter profile these days, whether or not they are leveraging them properly to interact with customers is another story. How do you know what type of content to post? Or how to attract new followers? In simplest terms, your social media campaign is a worldwide, public conversation with your customers. Build brand loyalty and turn your community of followers into brand ambassadors. Post engaging content, whether that be in the form of local events or activism, daily specials or plain old trivia. Finding out what interests your customers online will ensure future interactions with your business, both online and offline.
Do you have any other tips you would like to share to help boost your SEO? Let us know in the comments below!