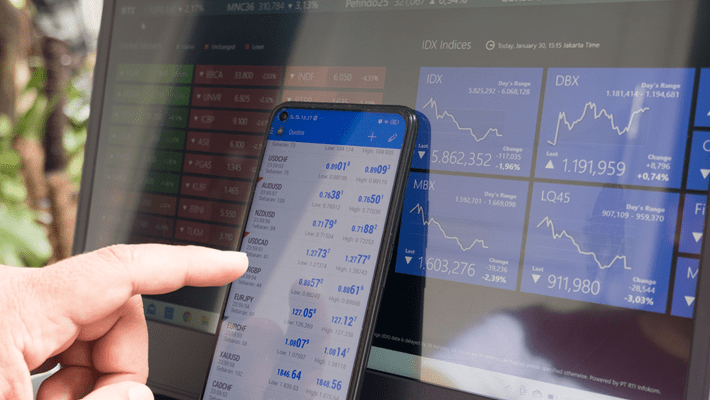 Top 5 Marijuana Stocks to Buy in 2021
With New York and many other states taking steps to legalize recreational cannabis, federal legalization is likely on the horizon. New York is obviously a major player in the nation's economy and politics, and the move is seen as another step towards some type of nationwide legalization at the federal level. As legalization efforts continue to sweep across the country (and the world), what are the options for investing in this relatively young industry with great potential? Where should your money be directed in the arena of cannabis investing?
Cannabis Industry Growth

The cannabis industry is expanding at a very attractive rate. The global consulting firm Grand View Research valued the global legal marijuana market in 2019 at $17.7 billion and expects that figure to increase to $73.6 billion by 2027. In early 2020, an article in Forbes predicted that cannabis legalization will go global, cannabis medical testing will increase, legislatures will continue to push for reform and the CBD market will develop international standards of testing and marketing.
How to Invest in Cannabis Stocks
Traditional stock market indices like the NASDAQ are including more companies from the cannabis industry as legalization spreads. There are a few key steps to making profitable cannabis investments and deciding the best cannabis companies to invest in.
Get familiar with the different types of cannabis stocks. Some companies grow and sell, pharmaceutical firms that develop drugs using cannabis and tons of other ancillary companies (such as security, realty and packaging) that allow the industry to function.
Research the company. What is the financial situation? Are they profitable or still building their base? What is their growth strategy? Who are the key executives and what is their experience and track record?
Know the risks. Be aware of the potential for scams and fraud related to stocks and search for well-managed firms with plenty of evidence of established best practices. There remain political and legal risks that can adversely affect cannabis companies.
Best Marijuana Stocks to Invest In

This is one of the largest firms in the industry. Like several others, Constellation made its mark in other sectors (beverages: beers like Corona and wines like Kim Crawford) but quickly became one of the best weed stocks in 2018 when it invested $4 billion in leading Canadian firm Canopy Growth. Constellation owns a 38% stake in Canopy Growth - by purchasing Constellation stock instead of simply Canopy Growth you get the safe combination of a dominant beverage player with successful global brands and what is essentially a cannabis subsidiary. Investors can profit from the expansion of global cannabis markets and the established premium beverage sector. Constellation is one of the safest pot stocks to buy because of its diverse holdings.
KushCo is a large supplier of ancillary products that serve the marijuana industry. Since its start in 2010, it has sold more than 1 billion units to growers, processors and producers across North America, South America and Europe. It manufactures the ubiquitous products that cannabis users have come to know like pop-top bottles and vaporizer cartridges. KushCo is not profitable at the moment, but that is only because of its focus on investment and growth. With the legalization of hemp at the federal level and the accompanying expansion of legal CBD products, the demand for KushCo packaging and solvents used in extracting CBD from cannabis will continue to increase. Their #KushCares philanthropy wing keeps the company involved in local development and social issues and also ensures they remain involved in legislative measures. The recent merger with Greenlane Holdings also makes this one of the best marijuana stocks to buy at the moment.
Cresco is currently the largest cannabis wholesaler in the country, and its revenue growth has been impressive. Cresco's leadership remains focused on wholesale and providing stores with products to not get bogged down in day-to-day retail operations. Recent deals with stores in Ohio, Florida and Massachusetts will only add to the revenue stream. Improvements in cultivation efficiency at Cresco's facilities in Illinois and Pennsylvania indicate that the company understands the need to hone its operations to keep production costs down. Since it is also one of ten operators licensed for vertical operations in New York, Cresco will greatly increase its revenue and market placement, making it one of the best cannabis stocks to jump on now.
We talked about ancillary businesses earlier and Innovative Industrial Properties is a prime example of a company doing very well serving the cannabis industry. It is what is known as a real estate investment trust (REIT) and it owns properties specifically suited and outfitted to host medical marijuana businesses. The first publicly traded company on the New York Stock Exchange to provide real estate capital to the medical-use cannabis industry, IIP now has diverse properties in 14 states, with four of those states projected to have marijuana markets of at least $1 billion by 2022. Even if some of the businesses housed in IIP buildings do not succeed, there is enough diversification to keep the revenue coming. Of note to investors looking to buy marijuana stocks: REITs must distribute at least 90% of their taxable income to shareholders as dividends, so yield should continue to increase as profits grow.
Village Farms is a Canada-based greenhouse producer of tomatoes, peppers, cucumbers and cannabis. Their marijuana operation began in British Columbia in 2017 as a logical expansion of their highly-rated vegetable organization. Through its subsidiary, Pure Sunfarms, Village Farms now owns one of the single largest cannabis growing operations in the world. It was the top-selling brand of dried flower products with the Ontario Cannabis Store (OCS) (by weight and dollars) for both the quarter and year ended December 31, 2020, and remained the top-selling brand of dried flower products with the OCS since its launch in October 2019.
Village Farms saw 28% sequential quarterly growth and 248% year-over-year growth in retail branded sales to provincial distributors of $15.5 million, which followed sequential quarterly growth of 40% from the second to the third quarter of 2020.
The company plans to expand into the CBD market in the U.S. via Village Fields Hemp USA for multi-state outdoor hemp cultivation and CBD extraction. Controlled environment hemp production will be based at its Texas greenhouse operations that have 5.7 million square feet of production area.
Do you invest in cannabis stocks? How long have you been in the market? Which do you prefer and why? Let us know about your marijuana investing adventures in the comments section below!