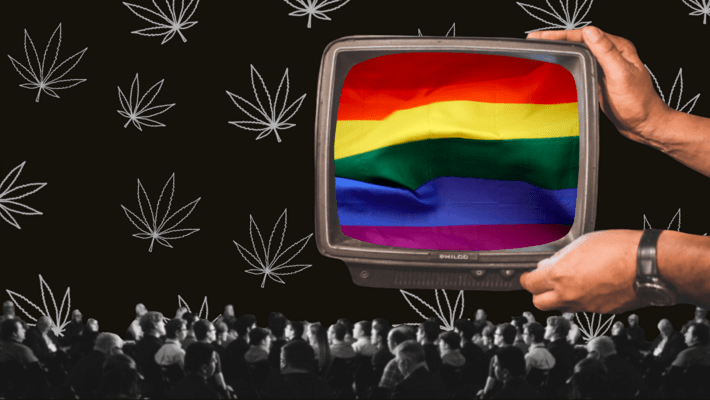 June 2021 Cannabis Events: Pride Edition
It's finally June 2021, and there's so much in store for you to do! We know that June is LGBTQ+ Pride Month because of the Stonewall Riots of the 60s, but did you know that cannabis and LGBTQ+ Pride have their own connection, too? Considered one of the pioneers of medical cannabis, Dennis Peron was a queer man who paved the way for the world we live in today, along with other LGBTQ+ activists. We're also celebrating Juneteenth, which marks the anniversary of the emancipation of slaves in the United States. With cannabis being used as a tool to imprison Black Americans, it's incredibly important that we stand in solidarity. In honor of all of these celebrations, check out our list of June events!
2nd Annual Uplift Cannabis Diversity Symposium: June 12, 2021 (Virtual)

The Uplift Cannabis Diversity Symposium was created in 2019 to help professionals and entrepreneurs transfer current skills and knowledge into the cannabis industry, no matter their race, age, background or gender. By bringing minority-owned brands and businesses together, this symposium allows consumers, advocates and entrepreneurs to learn from and network with industry professionals. While the cannabis industry has struggled with inclusion, this event should motivate and empower all to be more inclusive. Tickets to the 2nd Annual Uplift Cannabis Diversity Symposium start at $40.
Pride & Equity Tokeativity Social: June 12, 2021 (Virtual)
Tokeativity Social is back! The Pride & Equity Social is a digital cannabis event with networking brought to you by Women Empowered in Cannabis. Featuring sessions like Black Women & Cannabis with Tiffany Watkins, the Founder & CEO of Vanguard Media, along with a conversation with Bianca Prachyl, Founder of Bliss Molecules - you won't want to miss out! Other sessions include canna-moms, hemp talk, movement, live podcast recordings, conversations about plant medicine, self-healing and more! Be as open or anonymous as you want in this inclusive environment! Tickets range from $0-25, so be sure to get yours!
Summer EMERGE Conference: June 22-24, 2021 (Virtual)

EMERGE is also making another comeback with their Summer Conference from June 22 to 24. This 3-day immersive conference allows you to learn and network with cannabis industry professionals in the world's most experiential platform. Personalize your avatar to step into the EMERGE world and choose from three content tracks: Concentrates & Extracts; Cannabis Business Compliance and Cannabis Advocacy. EMERGE tickets start at $29.
NYC Pride Island: June 27, 2021 (Virtual)
NYC Pride is proud to introduce a virtual Pride Island celebration this year! This inclusive format allows the entire LGBTQIA+ community to celebrate pride at their favorite place in town or the comfort of their own home! DJ Lina Bradford will host Dancing through the Decades to celebrate the 35th anniversary of dancing with the ones we love. Tickets for Pride Island start at $20 and go towards helping NYC Pride host free events across the community!
Other June Cannabis Events

June 1, 2021:
June 2, 2021:
June 3, 2021:
June 4, 2021:
June 5, 2021:
June 6, 2021:
June 7, 2021:
June 8, 2021:

June 9, 2021:
June 10, 2021:
June 11, 2021:
June 12, 2021:
June 13, 2021:
June 15, 2021:
June 16, 2021:
June 17, 2021:
June 18, 2021:
June 19, 2021:

June 20, 2021:
June 22, 2021:
June 23, 2021:
June 24, 2021:
June 25, 2021:
June 26, 2021:

June 27, 2021:
June 30, 2021: