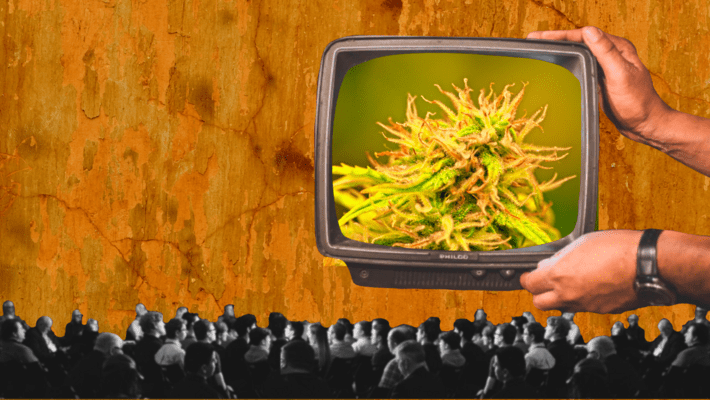 September 2021 Cannabis Events
With August coming to an end, September is finally here - and that means a new month of cannabis events! Whether you're trying to learn more about the industry, get involved with local cannabis policy or just want to surround yourself in cannabis culture, we've got you covered!
Since 2014, NECANN has been the home base for several cannabis industry events. By consistently attracting the largest number of hemp, MMJ and cannabis industry professionals in the Northeast, NECANN Boston is one of the largest and most important cannabis events on the East Coast. If you want to start your own business or a new career, promote your existing business, sell a product, purchase items for your store or grow facilities, find investment opportunities and investors, NECANN is the event for you. Network with thousands of industry professionals and experts to help learn more about all aspects of the industry. Follow one of four programming tracks and pre-convention workshops to jumpstart your path today! Tickets for NECANN start at just $35.
Want to immerse yourself in the booming Midwest cannabis market? Stop by NCIA's Midwest Cannabis Business Conference. With an audience full of cannabis business executives, cultivators and innovators, you'll be able to immerse yourself with all of the latest happenings in the industry. Gain valuable insights, find new products and services to help your business grow and take advantage of content specific to markets in the Midwest. Join the National Cannabis Industry Association for the Midwest Cannabis Business Conference starting at just $50!
The INDO Expo is one of the leading platforms in bringing together all corners of the cannabis industry. With a mission to cultivate a community of like-minded people who can respectfully accelerate the industry, the INDO Expo's Fall Show is doing just that. Located in the Donald E Stephens Convention Center, the INDO Expo allows both industry professionals and the general public to network, source, shop and learn. Tickets to the INDO Expo are on sale soon, don't miss out!
Other September Cannabis Events

September 1, 2021:
September 4, 2021:
September 5, 2021:
September 8, 2021:
September 9, 2021:
September 10, 2021:
September 11, 2021:
September 12, 2021:
September 13, 2021:
September 14, 2021:
September 15, 2021:

September 18, 2021:
September 19, 2021:
September 22, 2021:
September 23, 2021:
September 24, 2021:
September 25, 2021:
September 26, 2021:
September 27, 2021:
September 28, 2021:
September 29, 2021:
September 30, 2021:
Did we forget any cannabis events on this list? Let us know in the comments below!