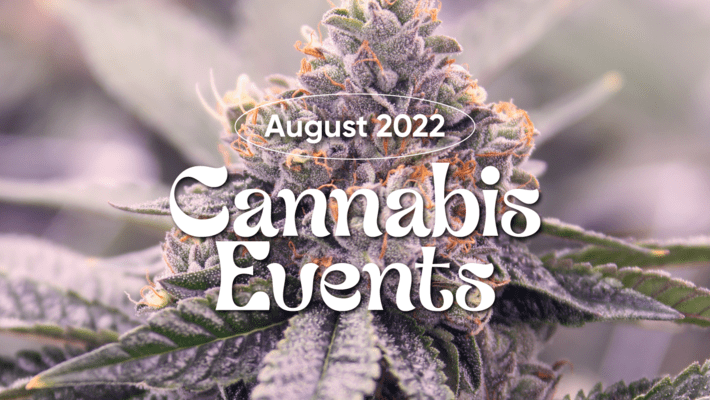 August 2022 Cannabis Events
We're here again with another month of cannabis events! While summer might be winding down, the industry is getting hotter with some fantastic happenings. Here's what August has in store for the industry and consumers alike:
With medical and recreational marijuana recently legalized in Illinois, there's no better time than now to attend CannaCon Chicago! Network with like-minded entrepreneurs building a bold, new industry, and CannaCon has all your cannabis business needs, from seeds to seed money. CannaCon is a one-stop shop with cultivation supplies, the latest industry innovations, world-class genetics, business, legal advice, retail displays, extraction technology, scientific and financial trends, marketing, branding, and so much more. Tickets start at just $50 and are available here.
Whether you're a seasoned practitioner or are looking to step foot in this booming industry, the AICPA/CIMA Cannabis Industry Conference is an excellent opportunity to navigate through the complex world of cannabis. Receive critical support from industry leaders in a variety of topics ranging from the best procedures around financial statement preparation and the SAFE Banking Act, how to raise money and pitch deck considerations for your practice, small firm practice and critical court case review, product cultivation, processing, and manufacturing, also bookkeeping, cost accounting, compliance and much more! Tickets start at $745 and are available here.

August 2022 Cannabis Events
August 1, 2022:
August 2, 2022:
August 3, 2022:
August 4, 2022:
August 5, 2022:
August 6, 2022:
August 7, 2022:
August 8, 2022:

August 9, 2022:
August 10, 2022:
August 11, 2022:
August 12, 2022:
August 13, 2022:
August 14, 2022:
August 15, 2022:
August 16, 2022:
August 17, 2022:
August 18, 2022:
August 19, 2022:
August 20, 2022:
August 21, 2022:
August 22, 2022:
August 23, 2022:
August 24, 2022:
August 25, 2022:
August 26, 2022:
August 27, 2022:
August 28, 2022:
August 29, 2022:
August 30, 2022:
August 31, 2022: