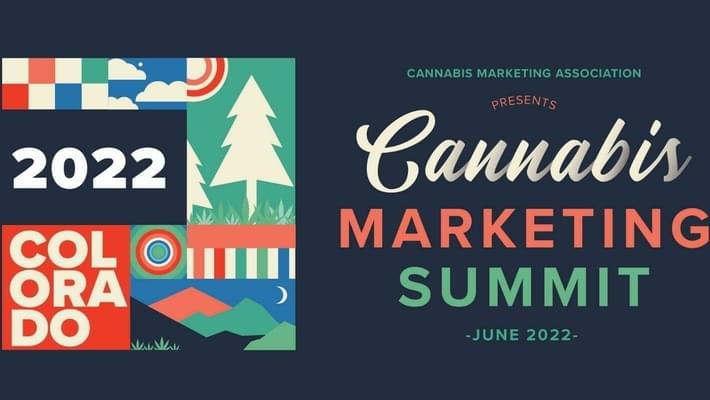 Marketing Best Practices: Why You Should Attend the Cannabis Marketing Summit
The Cannabis Marketing Association (CMA) holds an annual Cannabis Marketing Summit, and this year, it is being held in person in Denver, Colorado. As a proud member of the CMA and a sponsor of this year's Cannabis Marketing Summit, we are so excited to give you the reasons why you should attend the summit and why professional summit events are so important.
Why Professional Cannabis Events Are Important

While we think you should consider going to the Cannabis Marketing Summit if you're part of the cannabis industry, it's not the only professional cannabis event out there. There's the Women in Cannabis Expo, CannaCon, the MJ Unpacked, and dozens of state-level cannabis conventions geared towards professionals and enthusiastic consumers. These events are important for a few key reasons:
Managed events provide the cannabis industry with legitimacy and a level of professionalism
Community building and networking help build stronger advocacy and grow innovation
It puts cannabis in a public space and provides reach for the industry
Individuals are able to experience brands and ideas not likely found elsewhere
Cannabusinesses get new contacts that may lead to business leads and potential collaborations
Whether you're the owner of a dispensary, a grower, a cannabis marketer, a budtender, or any other position within the cannabis industry, professional cannabis events are worth your while. Every point above offers learning opportunities, and the experience looks good on your resume.
Why You Should Attend the 2022 Cannabis Marketing Summit in Denver
Unlike many other cannabis conventions, the Cannabis Marketing Summit is specifically centered around, you guessed it, cannabis marketing. Because of current federal laws, canna-businesses can't use many of the traditional marketing strategies that other industries can utilize (like TV, radio, and paid digital ads), so staying on top of marketing best practices is essential for any cannabis company. The Cannabis Marketing Summit highlights the newest trends and best practices for marketing cannabis by bringing in leading professionals for a massive two-and-a-half-day event.
Learn from the Best in the Industry
At the end of the day, the Cannabis Marketing Summit is about learning the newest marketing information from the industry's leading professionals. At this summit, session topics include measuring ROI, writing for cannabis, dispensary email marketing, social good, growing a dispensary marketing plan, creative branding and art direction, keywords & search engine optimization, social media, etc. The speakers are just as impressive, with founders, social media managers, vice presidents, CEOs, and more representing retail and cannabis marketing companies like Flowhub, Growth Skills, The Color of Cannabis, StarBuds, and many more.
Networking

Besides the information you'll be gleaning from the experts, networking is the most crucial part of the Cannabis Marketing Summit. Professionals from around the country will be in attendance, so we highly suggest you bring some business cards. You'll get to know people as you're waiting for sessions, attending the socials hours, and at after-parties. You could pick up some invaluable contacts and make valuable connections that will benefit your company and career. Or, if you're looking for a career in dispensary marketing and cannabis, this is one of the best places to learn more about cannabis marketing jobs and get a foot in the door at some great companies.
Lots of Free Cannabis Swag
A large part of the Cannabis Marketing Summit is the exhibit floor, where canna-businesses from around the country set up shop to discuss their brand, offer key insights, and give away a lot of free stuff. Booths from your favorite cannabis brands will be there giving away great advice and some free swag, but you'll only know what's there if you attend. Throughout the event, there are also free brand and retailer pop-ups. And, of course, if you want more than what the exhibit room is offering, you can take a quick walk to the dozens of surrounding Denver dispensaries.
Food Trucks and Cannabis Consumption Events

There are a lot of socializing opportunities both during after convention hours. The Cannabis Marketing Summit after-hour events start on the first night, a private consumption event at the Tetra Lounge, a happy hour at The Walnut Room, and an after-party at the Denver Art Museum, which is included in the price of your summit ticket. During the summit, food trucks will be available for lunch in the Outdoor Lounge, featuring some of the best street food in Denver. There are also happy hours held at the convention before the after-parties start.
Grow Your Cannabusiness Brand Awareness
If you represent a cannabis marketing agency, a dispensary, or any other cannabusiness, and you want to attend the event as an exhibitor, there's an entirely different list of reasons why you'd want to attend. First and foremost, a booth at the summit offers excellent exposure to other professionals, which are both potential partnerships and customers waiting to happen. Share your swag for cheap organic marketing - make sure your logo is on your swag, so others see it out and about. Bring business cards, informational packets, and any info you want to share about your company because people will be there to listen, read, and learn.
How to Join the 2022 Cannabis Marketing Summit in Denver

The CMA's 2022 Cannabis Marketing Summit is in Denver, Colorado, from Tuesday, June 7th through Thursday, June 9th. Over two and a half days and three stages, tickets to the Cannabis Marketing Summit are $550 per person for non-CMA members and $450 for CMA members. And because you're supporting Where's Weed by reading this article, you are privy to our discount code for the Cannabis Marketing Summit. To purchase your tickets, visit the Cannabis Marketing Association's website. Input 'DENVER50' at checkout to get $50 off your tickets, and we'll see you there!
Have you attended the Cannabis Marketing Summit before? Let us and other readers know what you got out of the summits you've attended. Comment below!