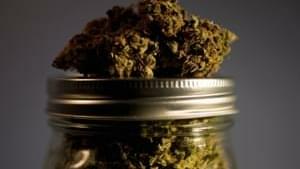 New report shows lower painkiller overdoses in states with medical marijuana
According to a recently released report from JAMA Internet Medicine, states that have legalized medical marijuana have seen a decrease in prescription pain killer overdoses. In the report, it notes that there were about 25% lower overdose deaths since the laws have been put in place.
"It can be challenging for people to control chronic pain, so I think the more options we have the better," he said. "But I think it's important, of course, to weigh the risks and benefits of medical marijuana."