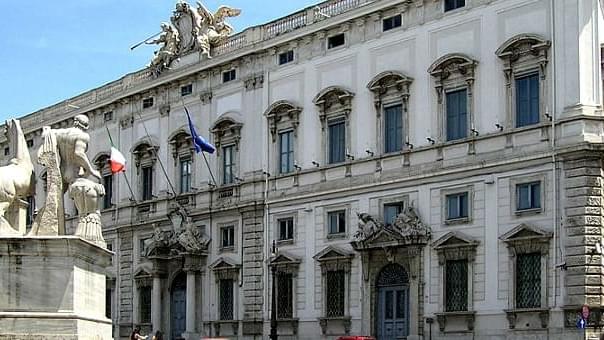 Italy's Cannabis Laws Struck Down By Federal Court
On Wednesday, the federal court ruled that the law, which was passed in 2006 by Silvio Berlusconi's government, was in violation of the constitution.
The law was found to violate Article 77 of the constitution, local media reports, which prohibits the government from adopting laws without approval from the Parliament.
The law was originally inserted as an amendment to a bill for the funding of the 2006 Turin Olympics as the bill was being converted, which prevented a discussion in Parliament.
Wednesday's ruling immediately reverts the country's drug policy back to a referendum passed in 1993 that provides lower penalties for cannabis as a 'soft drug'. About 10,000 people are expected to be released from jail as a result.
The 2006 amendment raised penalties for cultivation, sale and trafficking of marijuana from 2-6 years to 6-20 years, which was on par with penalties for cocaine and heroin.
The amendment was blamed as the main reason for the overcrowding of Italy's prisons, which rank highest in terms of crowding in the European Union.
After the law was passed, charges and imprisonment related to cannabis rose dramatically. In 2010, approximately 40% of all criminal offences were related to cannabis.
The legitimacy of the law was recently brought into question by the Supreme Court, which led to Wednesday's ruling.
Late last month, a federal judge in Brazil also determined his country's cannabis laws to be unconstitutional.