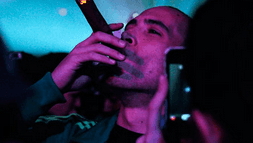 Colorado study pegs annual pot demand at 130 metric tons
A state-produced study has concluded that high taxes and fewer stores are keeping Colorado medical-marijuana consumers from switching to the recreational cannabis market, a trend that, if it continues, will have a major impact on the state's predicted marijuana tax windfall.
The study, released Wednesday, found that out-of-state visitors make up nearly half of recreational marijuana sales in the Denver area — and 90 percent of recreational sales in mountain resort communities. Tourists, though, account for only about 7 percent of the annual demand for marijuana in the state, which the study estimates at 130.3 metric tons.
"This study finds total marijuana demand to be much larger than previously estimated," the study's authors write in their report.
The reason, the authors conclude, is that previous studies have underestimated the level of demand from heavy users. The new study finds that the top 22 percent of marijuana users in Colorado account for nearly 67 percent of the total demand. The bottom 54 percent of users account for only about 4 percent of demand.