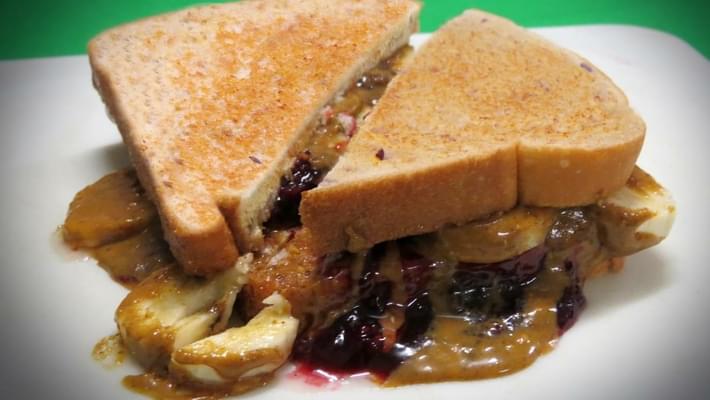 This Marijuana Food Truck Can Get You High
The "munchies" are going artisanal. After debuting in Denver on 4/20, a marijuana food truck is expected to open at a farmer's market in Washington state this weekend.
But will its meals get customers high?
"Yes," says Garyn Angel, who runs the refurbished school bus, dubbed "Samich," both a shorthand for sandwich and an acronym for Savory Accessible Marijuana Infused Culinary Happiness.
Customers will be able to choose between four cannabis-infused meals at Jet City Farmer's Market in the city of Everett, Wash. between 11:00 a.m. and 7:00 p.m. Saturday and Sunday:
"Danksgiving," a grilled turkey sandwich with stuffing, homemade gravy and cranberry chutney on cornbread.
A take on the peanut butter and jelly sandwich on five-grain bread boasting homemade nut butter, banana, infused-honey, and jelly (a blend of blueberries, raspberries, strawberries, blackberries, cherry and pomegranate). Bacon bits optional.
A Vietnamese pork banh mi, a sandwich with pulled pork, pickled cabbage, vegetables, sriracha aioli and infused garlic butter on a French roll.
Truffle popcorn.