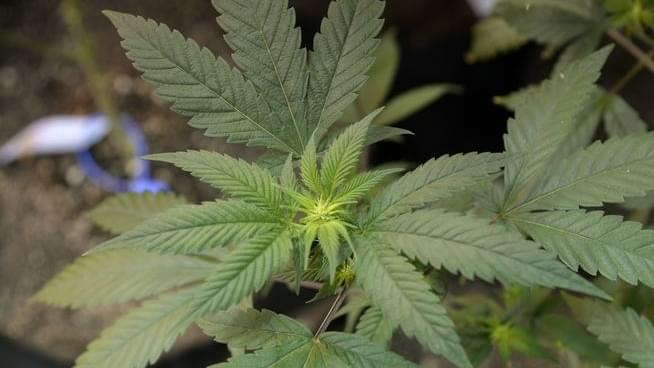 Colo. lawyers get official OK to work with pot businesses
Colorado's lawyers now have the state's permission to work with marijuana businesses, after the Colorado Supreme Court approved a rule change Monday that eliminates the threat of ethics sanctions.
(John Leyba, Denver Post file)
The new rule gives lawyers the go-ahead to work with marijuana businesses — even though those businesses are breaking federal law — so long as the lawyers don't help businesses also break state law. The updated rule, signed by Chief Justice Nancy Rice, states that a lawyer "may assist a client in conduct that the lawyer reasonably believes is permitted by these constitutional provisions and the statutes, regulations, orders, and other state and local provisions implementing them." The rule requires lawyers also to advise their clients about federal marijuana laws and policies.
The notice of the new rule states that justices Nathan Coats and Allison Eid dissented, though no explanation was given.
Colorado's constitutional amendments legalizing both medical and recreational marijuana left Colorado lawyers in a professional pickle. Because ethics rules prevent lawyers from helping clients do illegal things, the Colorado Bar Association last year declared that lawyers could be in trouble for doing more than giving basic advice to marijuana businesses. Arranging a lease, negotiating a contract or soliciting financial help would all violate ethics rules, according to the bar association's analysis.
Though no attorney had ever been disciplined for working with a marijuana business, the opinion alarmed the growing number of lawyers in Colorado who specialize in cannabis law. They argued that lawyers are crucial in helping marijuana businesses negotiate Colorado's complicated regulations.
"It doesn't seem to be in the interest of fairness and the American way that you create a regulatory structure that is very, very complex … and at the same time not allow them access to attorneys to guide them through that structure," attorney Craig Small said last year.
After several months of work, a committee of lawyers and judges last year recommended the state Supreme Court change the professional-conduct rule that gave rise to the ethics problem. The Supreme Court held a public hearing on the rule change earlier this month.