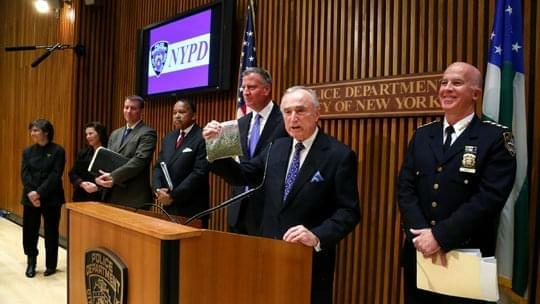 New York City to stop arresting for basic marijuana possession
Mayor Bill de Blasio, who took office promising to reform the Police Department and repair relations with black and Latino communities, on Monday unveiled his plan to change the way the police enforce the law on marijuana possession.
NEW YORK - Police in New York City will begin writing tickets instead of handcuffing people caught with small amounts of marijuana, NYPD Commissioner Bill Bratton announced Monday.

The NYPD has been making tens of thousands of arrests every year for low-level marijuana crimes, something that has drawn an outcry from activists. Last year alone, the NYPD arrested more than 28,000 people for marijuana possession.