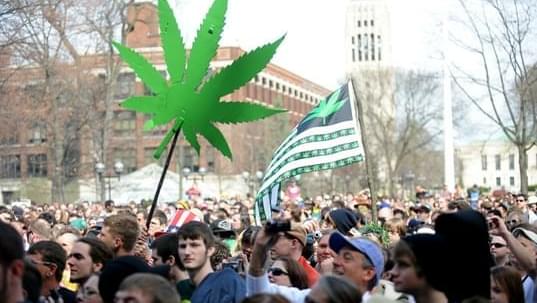 State rep announces bill to legalize marijuana at Hash Bash
This week in Michigan, the city of Ann Arbor hosted the 44th annual Hash Bash with guest speakers like Tommy Chong and State Representative Jeff Irwin. The bash was not to be taken lightly, as one speaker tells of his six year old son and how cannabis oil has saved his life. Another speaker told of her struggle with brain cancer, twice, and how both times cannabis oil has saved her life. Amongst the others were retired military revealing the healing nature of marijuana for ptsd symptoms. Above all else, the people of Michigan are crying out to be heard, knowing that what keeps them safe and healthy should not make them a criminal.
"By law, I'm taking a medicine that is saving my life but is still illegal," she said. "We need these laws to change."

Irwin said he is drafting a bill to introduce into the state legislature that would legalize marijuana in Michigan much like it has in other states.

"It's going to be Colorado improved in the Great Lakes state," he said.