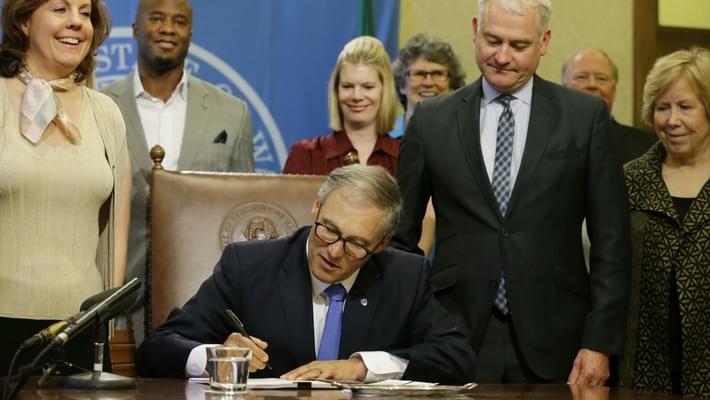 Washington state has brought in $70 milion in tax revenue from legal marijuana sales
It's been a just over a year since Washington's recreational marijuana market opened and just like Colorado, the sky isnt' falling. In only a year Washington sold $250 million of marijuana, giving the state $70 million in extra tax revenue, which is nearly double the predicted $36 million. For some states, the medicinal value of cannabis, marijuana fueled black market, and failing drug war were not enough to consider pot legalization, but the tax revenue has them salivating. And with legalization just beginning, the state tax revenues are bound to skyrocket without looking down. Though sales have been great, growers and dispensers are experiencing the down side. At first there was not enough product, driving prices way up. Now that prices are down, people are happier, but businesses are still paying unfair taxes and denied normal deductions needed to thrive in a growing economy.
"Looking back now, it's amazing we could be so successful and unsuccessful at the same time," says Jeremy Moberg, a long-time black-market grower who went legal and now runs CannaSol Farms in north-central Washington. "We're the No. 9 grower in the state, and my bank account just seems to stagnate."