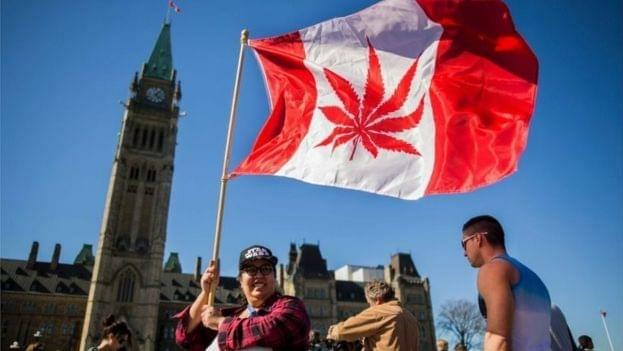 Canada to push for making sale marijuana legal
The Canadian government announces plans for 2017 to create legislation officially legalizing marijuana, making it the largest Western country to allow recreational use of cannabis. Prime Minister Justin Trudeau made marijuana legalization a key point in his campaign, hoping to keep the industry's profit and power away from the black market, and regulating the drug like alcohol to keep it out of the hands of minors. The announcement came alongside a pro-marijuana ralley outside of Parliament in Ottawa on this year's 4/20 toker holiday.
Health Minister Jane Philpott pledged on Wednesday to keep marijuana "out of the hands of children and profits out of the hands of criminals".

"We will work with law enforcement partners to encourage appropriate and proportionate criminal justice measures," Ms Philpott said. "We know it is impossible to arrest our way out of this problem."

"We control who it's sold to, when it's sold and how it's used," Mr Blair said likening marijuana to how alcohol is regulated. "And organised crime doesn't have the opportunity to profit from it.