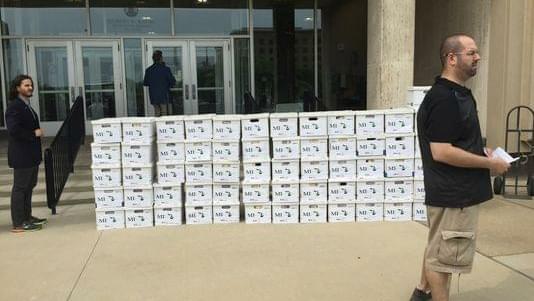 Court says no to marijuana ballot question; appeal planned
A campaign called MI Legalize set out to legalize cannabis like alcohol and gathered over 350,000 signatures to make it onto this year's voting ballot. The problem arose after the Michigan Court of Claims decided that 200,000 of the signatures were invalid because they were collected 180 days before the petition had been submitted. In a lawsuit fighting for the signature's validity, MI Legalize argued that the 180 day limit to gather signatures is unconstitutional, and that there are enough people in the state who believe in the cause to pass it. But the court denied the signatures, turning down the campaign's chance at a fair vote. In a last ditch effort to save the campaign, advocates are pushing for an emergency appeal with the state Supreme Court. If the Supreme Court can come to a decision in a few weeks time and push back some deadlines, the appeal has a shot for this November, but chances are slim. If that appeal isn't enough, campaign leaders will try for a final appeal through the US Supreme Court on the grounds of the First Amendment, but any further outcomes will result in 2018.
Although MI Legalize submitted 354,000 signatures — well over the 252,000 required — the court agreed with a State Board of Canvassers decision in June, deciding that "more than 200,000 were collected more than 180 days before the petition was submitted" to the Secretary of State — a violation of state law.

"We're disappointed but we always figured this would go to the state Supreme Court — and that's where we're headed" with an emergency appeal, said Jeff Hank, a Lansing lawyer who is chairman of MI Legalize. Hank and others in the pro-marijuana camp who voiced opinions online held out hope about their chances.