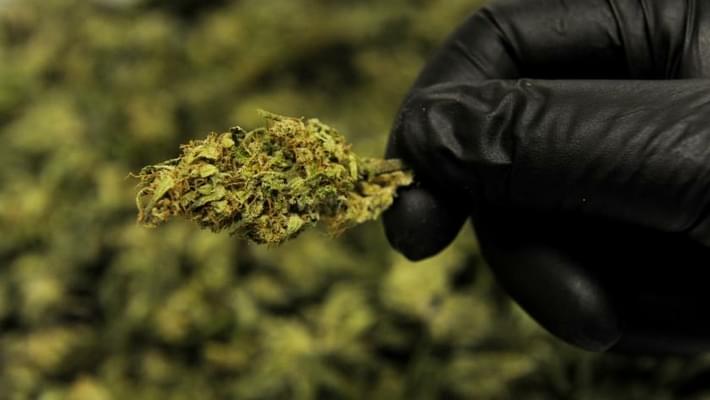 Denver Is the First City to Allow Marijuana in Bars and Restaurants
Advocates in Denver had hoped for pot clubs or 'coffee shops' on this years ballot, but instead voters passed a measure that allow bars and restaurants to create an outside smoking area for customers to enjoy cannabis alongside their meal or beverage. Before anyone can legally toke with their meal, a business would have to gain the support of the community and then a license from the state. But the businesses wouldn't be selling marijuana, they would simply allow their customers to bring their own product from home to enjoy out on the town. The new law also allows for non-service businesses like yoga studios or art galleries to serve marijuana alongside food and drink, as well as set up designated smoking areas. If voters and legislators don't reapprove or make permanent the incorporation of marijuana in local businesses, the measure will end itself in 2020. Legislators are expected to pot clubs again next year.
"It's the sensible thing to do," said Emmett Reistroffer, a Denver marijuana consultant and campaign manager for the pot-in-bars measure. "This is about personal responsibility and respecting adults who want to have a place to enjoy cannabis."

Patrons at participating bars could use pot inside as long as it isn't smoked. The law does provide for the possibility of outside smoking areas under restrictive circumstances. The law also allows for non-service establishments, such as yoga galleries or art galleries, to set up pot-smoking areas or hold events serving both pot and food and drink.

"The entire goal of this initiative is to provide adults with private places where they can consume cannabis so they're not consuming in public," said Tvert, who said the initiative helps not just tourists but adults who may not want to use pot in front of their kids, or tenants whose landlords exercise their right to ban pot use.