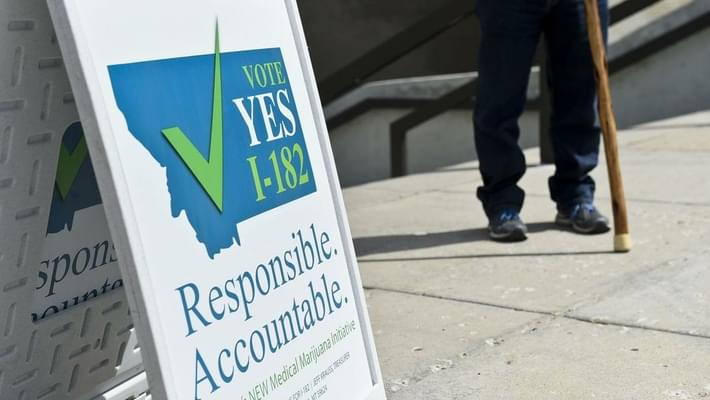 Montana passes measure to expand medical marijuana
Montana voters passed a medical marijuana program back in 2004, but since, opponents fought to handicap the system and restrict patient access. A law was made to limit medical marijuana providers to just 3 patients each, making it nearly impossible for a business to earn money and for patients to find a provider. I-182 was Montana's chance for voters to say that patients should be allowed medical marijuana and providers should have no limit, and around 3am after the election it was official, Montana voters said YES on 182! Initiative 182 also adds PTSD to the qualifying list of conditions, adds marijuana lab testing to the program, and requires annual health department inspections or marijuana business.
If passed, I-182 would mean that providers of the drug will not be limited to the number of patients they can serve. The previous restriction imposed a limit of three, which was sharply opposed by patients and providers in the program.

Most medical marijuana patients were left without a registered provider under the restrictions. Since they went into effect, patients have left the program. More than a third of patients registered in September left over the next month — 7,785 remained in October, according to the state health department.