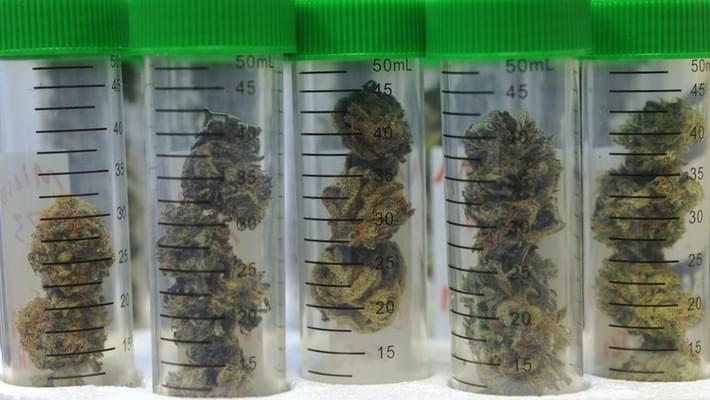 State's first marijuana store could open this week as testing begins in Anchorage
Alaska's first marijuana dispensaries will be opening very soon as owners made their way yesterday morning towards the state's first testing facility. With 4 grams of each strain sealed and set aside in tamper-proof containers, CannTest, Alaska's first testing facility, will soon approve the cannabis that passes inspection to be the first legal buds sold to retail dispensaries. Testing facilities were the last link needed to jump start the state's marijuana industry, and now many more marijuana businesses will be opening in the coming weeks.
Two Kenai Peninsula growers wasted no time delivering their product to the state's first cannabis testing facility when it opened its doors at 8 a.m. Monday in Anchorage, one of the final steps before Alaskans can legally purchase marijuana.

Abel pulled out 10 white containers, labeled and sealed with tamper-proof tape, from a plastic bag within a latched carrying case. In each container was a 4-gram sample of different cannabis strains from his first outdoor harvest.

Before marijuana can be sold to consumers, it must be tested for potency and microbials. The opening day for CannTest had been pushed back later than anticipated, so all eyes have been on the testing facility, all other opening dates dependent on the Anchorage lab.