2 recreational marijuana proposals in Minnesota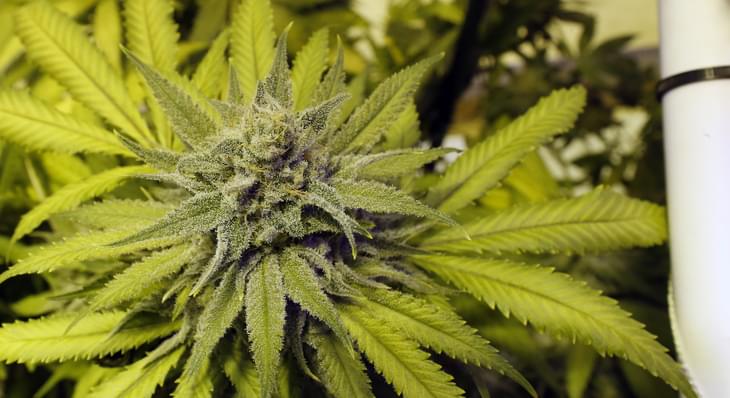 Minnesota legalized medical marijuana in 2015 and like many other states have since expanded the program by adding qualifying conditions such as PTSD and intractable pain. Even in a partialy-legal marijuana state, Minnesota still spends $137 million in tax dollars a year to arrest and charge it's citizens for pot possession. Two Democratic lawmakers in the state hope to make petty marijuana-arrests a thing of the past by introducing a bill that would allow voters to legalize recreational marijuana in Minnesota, though the bill will have an uphill battle through the Republican controlled legislature. If passed, the recreational marijuana program would create a billion dollar industry by creating jobs for Minnesota farmers, local distributors, and small businesses, as well as bringing in massive amounts of new taxes to be used for public schools, substance dependency, and mental health education. Minnesotans already spend $700 million on illegal marijuana, so why not defund the black market and put money back into the pockets of taxpayers.
"Minnesotans know that the prohibition on cannabis is costly, harmful and antiquated," Liebling said in a statement. "Estimates of the cost of cannabis enforcement in Minnesota range from $42 million a year for possession offenses alone to $137 million a year for all cannabis arrests. Yet Minnesotans spend perhaps $700 million a year on cannabis, indirectly helping fund crime through an enormous black market. All this for a substance that -- while not harmless -- is far safer than alcohol. My bill would let citizens decide whether it is time to try a different path—one already successfully paved by many other states."

Rep. Applebaum's bill would allow Minnesotans aged 21 and over to use, possess or purchase up to one ounce of marijuana for personal use. The bill also proposes a framework for the licensing and regulation of marijuana cultivation, harvesting, processing and retail sale, which would begin in 2019. Minnesotans would also be permitted to grow up to 6 marijuana plants at a time, with 3 or fewer being mature.