Marijuana home delivery starts in Oregon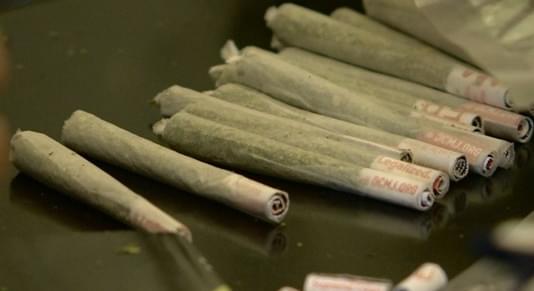 Published on Feb 11, 2017
In an industry first, Oregon's licensed recreational dispensaries are now able to take orders and make home deliveries to customers within city limits. 117 permits were granted to retailers for home delivery, but not without some heavy regulation by the Oregon Liquor Control Commission. Marijuana product must be transported in a locked and secured box limited to a value of $3,000 with deliveries prohibited in places like motels, campgrounds and dorms. Advocates say the delivery service will be valuable to those who aren't able to get around as others. Home deliveries must be made between 8 a.m. and 9 p.m. by an adult 21 years or older and the package must be signed for. Dispensary owners liken the experience to something everyone is familiar with, a pizza delivery.
For example, marijuana retailers can only deliver within the city they're licensed in. The marijuana must be transported in a locked box and secured to the delivery vehicle, which can carry no more than $3,000 worth of product at a time. Retailers can't deliver product to places like motels, campgrounds or dorms, just residential homes.

"There are people who need it and are not able to get around quite as well as I am," said customer James Earl. "It is a very useful thing for them to have access to."

"This is like, you're going to call the pizza guy, then you're going to call us," said Krutzler. "We're going to have a good time.