Gardeners tackle first recreational marijuana season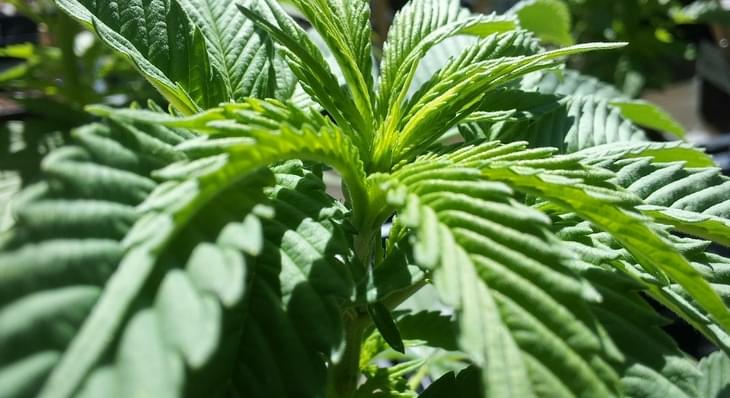 Published on Sep 23, 2017
The state of Massachusetts has both adults and business owners alike excited for this year's first crops of cannabis to be grown, many who have already completed their first harvest. It seems that both large size outdoor growers and personal-use growers at home all had plenty to learn as they grew their first crop, some learned lessons the hard way and some had a great first harvest. While there are many ways to grow cannabis depending on what you want out of your plant, it's important to take great care even after harvesting. If the harvested buds arent properly stored and cured, mold could ruin all the work put into growing such a great product. Another problem experienced by first time growers can be expensive startup costs from equipment, along with an unexpected hike in the electricity bill that might surprise some. While many growers big and small have experienced problems, there's always those who took their time with a small home grow and were left quite satisfied with the results. Are home grows legal in your state? You could learn to love cannabis even more.
"Don't just use MiracleGro, that's gross. The bud will taste horrible," said Pepi, a veteran medical marijuana grower. Also, "Shading of any kind, you're instantly going to have issues with the density of your buds."

Outdoor plants will be harvested by October or even early November. Then there's the curing process, which can take days or weeks.

"You could've done all this work and right at the end when you put it in the jar (you don't care for it properly) and then you can't smoke it because it's got mold in it," DeGray said.

"I've been home-growing since Dec. 15, since I could legally do it," Massachusetts Recreational Consumers Council President Kamani Jefferson said. Growing indoors, he added, "It's expensive. Your electric bill goes up."

Some growers, like DeGray and Jefferson, said their first harvest was less robust than they'd hoped for – a power failure for DeGray and a mistake in watering for Jefferson led both to harvest early because the plants started withering, with subpar results.