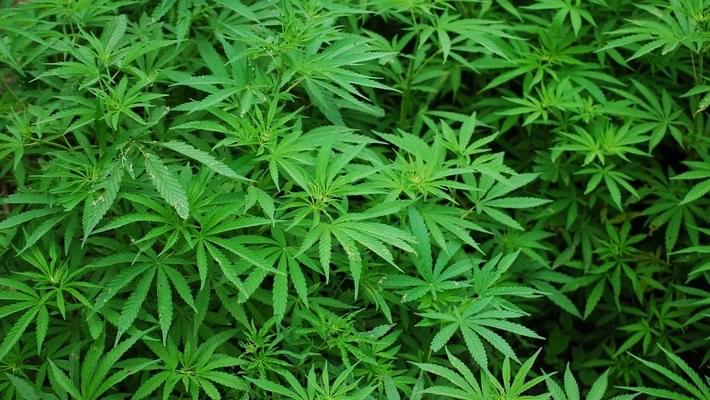 A Look Back At The 2018 Wins For Legal Weed Around The World
The "war on weed" isn't as strong as it used to be with the world changing its view on marijuana, hemp, and cbd. People's voices are being heard and for the first time in history we are seeing a more pro-weed era surrounding views on medical marijuana and marijuana tax revenue than we've seen before. While weed might still have a bad rap to some, weed had some serious wins in 2018. Here's a look back:
Jan. 1: California goes fully legal and allows people 21 and older to use marijuana everywhere.

Jan. 22: Vermont's legislature legalizes recreational marijuana. Yep! The legislature, rather than voters, approved legal weed.

June 25: U.S. health regulators approve Epidiolex, the first legal drug made with marijuana, which is used to treat two rare forms of childhood epilepsy.

June 28: Oklahoma becomes the 30th state to legalize medical marijuana.

July 19: A Canadian company, Tilray Inc., becomes the first marijuana business to complete an initial public offering on a major U.S. stock exchange, raising $153 million when it started trading on the Nasdaq exchange.

Aug. 15: Constellation Brands Inc., the parent company of Corona beer and other alcoholic drinks, makes a $4 billion investment in Canopy Growth Corp., a major Canadian marijuana manufacturer.

Sept. 6: Tesla CEO Elon Musk, appeared to smoke marijuana during a live interview with comedian Joe Rogan broadcast on YouTube. Musk asked Rogan, "I mean, it's legal, right?" Tesla shares fell with the breaking news, but Elon Musk became an even bigger hero to some legal weed crusaders.

Oct. 17: Canada legalizes weed for people 19 or older in most provinces lending more credibility to the global marijuana marketplace with its "First World Nation" status.

Oct. 31: Mexico's Supreme Court rules individuals can use marijuana under their right to decide their own recreational activities - giving them a pathway to complete legalization.

Nov. 7: Voters make Michigan the first Midwestern state and 10th overall to legalize recreational marijuana use, wIth Missouri and Utah approving medicinal marijuana the same day.

Nov. 20: Massachusetts pot shops open more than two years after voters in the state approved recreational marijuana for adults - the first of their kind on the U.S. East Coast.

Dec. 7: U.S. cigarette maker Altria invests $2.4 billion in Canada marijuana company Cronos Group.

Dec. 10: New Zealand passes a law making medical marijuana widely available; with a nationwide referendum on recreational weed planned within two years.

Dec. 20: President Donald Trump signs into law a new farm bill that removes hemp, the cannabis plant cousin to marijuana, from the list of federally controlled substances - opening the door for agricultural research galore and new revenue for farmers across the United States.

Dec. 25: Thailand's legislature amends their drug law to allow the licensed use of medical marijuana.

Dec. 25: The Israeli Parliament approves a law to permit exports of medical marijuana.