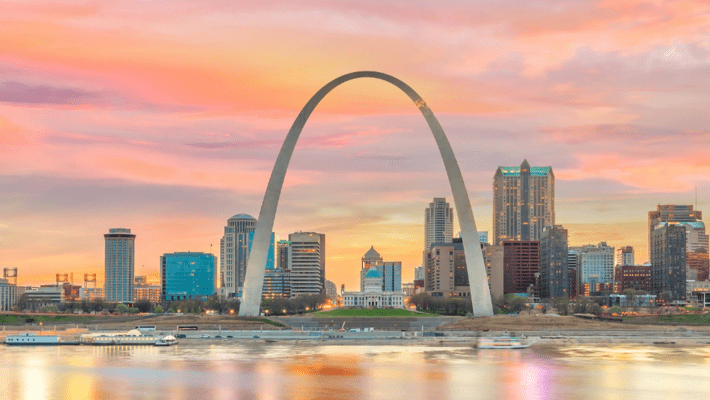 Update on Medical Marijuana Sales in Missouri
The road to Marijuana legalization is hardly the straight and narrow, with states typically taking years before legislation turns to action. Missouri is one of the latest states where legalization has come to fruition, when on Oct. 17 medical sales officially began across the state. Certainly, Missouri's first weekend of sales brought long lines and customers excited for the future.
Path to Legalization

The path to legalization in Missouri first began more than 12 years ago, in Cox v. Missouri (2008) when the state Court of Appeals affirmed a lower court's ruling in rejecting a medical necessity for the possession of marijuana ruling. However, even though the state allowed for the dispensing of certain Schedule I substances by professionals, this court case set the state for Marijuana reform in Missouri.

Next, in 2014 Gov. Jay Nixon signed the Missouri Medical Marijuana Bill into effect, allowing the use of CBD oil to treat persistent seizures. Later that year, lawmakers passed SB 491 which reduced penalties for those possessing up to 10 grams of marijuana. Following, in 2015 Missouri licensed two non-profits to grow marijuana for oil to sell to patients. In 2017 Kansas City voted to decriminalize penalties for simple possession of marijuana charges. This amended laws in the city that changed to allow adults over 21 to possess up to 35 grams of marijuana from a criminal misdemeanor to a civil offense, punishable by a $25 fine. Finally, in November 2018 Missouri voters ensured safe access to marijuana for patients with specified medical conditions under Amendment 2. After nearly 2 years of legislation and licensing, medical sales finally began for Missouri residents on Oct. 17, 2020.

With only ten medical dispensaries open across the state, the first weekend of medical sales brought high prices and lower varieties for patients. Consequently, as more dispensaries start to open, more product quantities and variety will be available for customers at lower prices. Despite no reported sales numbers for the first weekend, the state only projected sales earnings to be $25 to 30 million in 2020. Moreover, by 2024 Missouri could earn up to $650 million in sales. The Missouri Department of Health and Senior Services already approved MMJ cards for more than 65,000 Missourians. Additionally, 192 licensed medical dispensaries will open by the end of 2020.
Missouri Medical Marijuana Laws

Despite medical cannabis being legal in the state of Missouri, there are several laws in place that residents should know before heading to a dispensary. First, a physician must diagnose a patient with any of the following conditions to qualify for a Missouri MMJ card:
Cancer
Epilepsy
Glaucoma
Intractable migraines unresponsive to other treatment
A chronic medical condition that causes severe, persistent pain or persistent muscle spasms, including but not limited to those associated with multiple sclerosis, seizures, Parkinson's disease, and Tourette's syndrome
Debilitating psychiatric disorders, including, but not limited to, post-traumatic stress disorder, if diagnosed by a state-licensed psychiatrist
Human immunodeficiency virus (HIV) or acquired immune deficiency syndrome (AIDS)
A chronic medical condition, typically treated with a prescription medication that could lead to physical or psychological dependence, when a physician determines that medical use of marijuana could be effective in treating that condition and would serve as a safer alternative to the prescription medication
A terminal illness
In the professional judgment of a physician, any other chronic, debilitating or other medical condition, including, but not limited to, hepatitis C,
amyotrophic lateral sclerosis, inflammatory bowel disease, Crohn's disease, Huntington's disease, autism, neuropathies, sickle cell anemia, agitation of Alzheimer's disease, cachexia, and wasting syndrome.

According to the Missouri Department of Health and Senior Services, patients can be of any age with a physician's consent, but licensed caregivers must be over the age of 21. Additionally, Missouri patients can purchase up to 4 ounces of medical marijuana every 30 days, and those with a cultivation card can grow up to 6 flowering plants in a closed, locked facility.

Although medical marijuana is finally available in Missouri, recreational marijuana is still not legal. For non-patients with 35 grams or less, cultivation is a Class E Felony and punishable by up to four years of imprisonment and a maximum fine of $10,000. Similarly, those who cultivate more than 35 grams is a Class C felony, which is punishable by a sentence of three to 10 years imprisonment and a fine of $10,000.
Where to Find Medical Cannabis in Missouri?
With medical sales beginning only this weekend, there are only a select number of dispensaries currently open in cities like St. Louis and Kansas City. Luckily, you can check out our Where's Weed Dispensary page to find the closest dispensaries to you.
Will Missouri eventually pass recreational marijuana? Let us know what you think in the comments below!