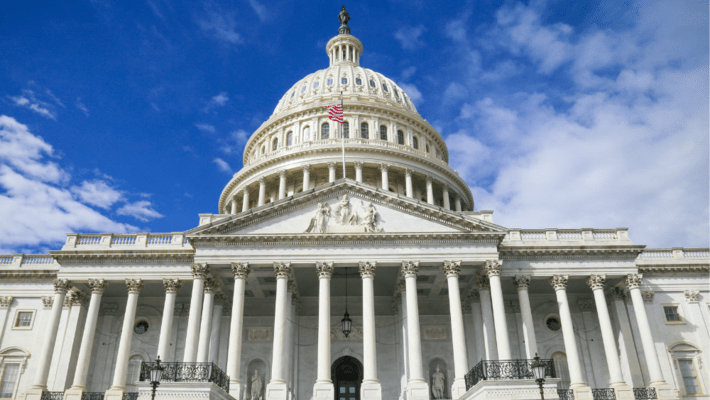 What a Democrat Controlled Congress Means for Marijuana
MORE Act Passes the House

In July 2019, Rep. Jerrold Nadler (D-NY-10) and Vice President-elect Kamala Harris during her time as a California senator introduced the MORE Act. This is a piece of legislation that deschedules marijuana from the Controlled Substances Act and eliminates criminal penalties for those caught manufacturing, distributing or possessing at a federal level.
The MORE Act does a great deal for the legitimacy of the cannabis industry. Besides federally legalizing cannabis by removing it from the Controlled Substances Act, it gives cannabis business owners the same rights as any other business owners by allowing them Small Business Administration loans. It also requires the Bureau of Labor Statistics to publish demographic data on the cannabis industry and also creates a trust fund to support those impacted most by the War on Drugs.
Obviously, the MORE Act has tons of implications for the marijuana industry but the original bill never made it to the Senate floor, thanks to Senate Majority Leader Mitch McConnell (R-KY). Unfortunately, when Congress ended its session on January 3, that bill died with the only hope for passing being a Democratic majority in the next session of Congress.
Of course, we didn't know who would control until Georgia held its run-off elections on January 5th. Before the run-offs, Republicans led the senate race over Democrats 50-47 with Independents holding 2 additional seats.
Democrats Win Georgia Senate Runoffs

Within the Georgia senate race, cannabis was a highly contested topic. Republican Senator Kelly Loeffler was one of the republicans who publicly criticized the MORE Act passing and does not support any type of marijuana legalization, receiving an F grade from NORML. Luckily for the cannabis industry, her opponent Democrat Rev. Raphael Warnock supports marijuana reform and has publicly discussed the failures of the war on drugs.
Senator David Perdue received a B- from NORML from his time in the senate and supports medical marijuana, but he doesn't believe in recreational legalization. Better, but not quite as good as his democratic opponent Jon Ossoff. Ossoff talked extensively about his support for cannabis legalization, even pitching cannabis legalization to young Georgia voters via TikTok.
After the run-off elections, Democrats won both of Georgia's Senate seats and therefore majority control of the Senate. This is big news for the marijuana industry and potential federal cannabis legalization.
Will a Democrat Controlled Congress Pass the MORE Act?
If the MORE Act gets reintroduced and passes the House of Representatives, a Democratic majority in congress will likely be able to pass it. Even if there is a tie, Vice President Kamala Harris would cast a "yes" vote passing the bill onto the President's desk. Even though Joe Biden himself doesn't have the best history with marijuana, he will probably sign it into law as not to work against the party.
Even though it will likely be months before we see any sort of movement on federal marijuana legalization, we know that the number of states where weed is legal will continue to grow. While we've already heard that lawmakers in Connecticut, New Mexico, New York, Rhode Island and Virginia make moves toward marijuana legalization in 2021, maybe Georgia's run-off election results mean it can join the growing number of states that have legalized weed.