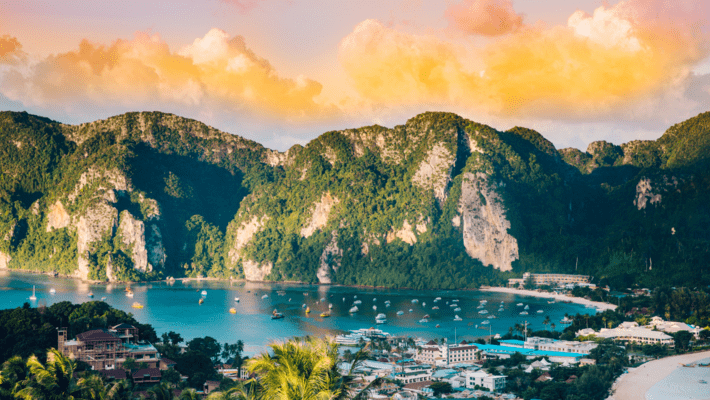 Legalization Watch: Thailand FDA Drafts Cannabis Legalization Bill
It was recently announced that Thailand's FDA has drafted a cannabis legalization bill, which would make it one of the first countries in the world to legalize recreational marijuana and the very first Asian country to do so. What does this mean for the future of cannabis in Asian culture? Will this new legalization bill be the first domino toward bringing legal cannabis to other Asian countries?
A History of Thailand Cannabis

Thailand, located in southeast Asia directly below China and to the east of India, has a long-running history with cannabis. Cannabis is thought to have originally been introduced to Thailand from India as an ingredient, medicine, and source of fiber for a long time. Until the 1930s, cannabis was a major cash crop throughout the majority of Asian countries. However, in 1934 the Marijuana B.E. 2477 prohibited the use of cannabis (even hemp as a textile) in Thailand. Like in the United States, cannabis use continued in the margins. A primary example of marijuana Thailand culture is the Thai weed stick, a traditional Thai method of binding cannabis bud around a stick or hemp stock.
But in 2003, Thailand's prime minister initiated a drug war that silenced nearly all cannabis trafficking. It wasn't until 2018 that Thailand reconsidered cannabis. Following South Korea's medical legalization announcement in November 2018 (the first country in East Asia to do so), Thailand became the first Southeast Asian country to legalize medical cannabis at the very end of 2018. In 2020, lawmakers also removed most parts of the cannabis plant, except for seeds and flowers, from the country's Category 5 controlled drugs list. As a Category 5 drug, possession of cannabis in Thailand may be penalized with up to 15 years in jail. Now, in 2022, it appears that Thailand will become the first Southeast Asian country to legalize cannabis altogether.
Thailand's New Cannabis Legalization Bill

In continued efforts to legalize cannabis, Thailand's Food and Drug Administration (FDA) drafted a bill to effectively legalize cannabis. The bill would legalize home cultivation for personal use, adult use in some parts of the country, and commercial use of cannabis with proper licensing. The FDA's bill underlines that households would be required to report cultivation to their provincial administrative organizations to grow legally at home and that the purposes of personal use would be strictly medical. Recreational cannabis in parts of the country is suggested in the bill, but details and exact locations are being left for a committee of the Public Health Ministry to determine at a later date.
Immediately following the FDA's proposed bill, on January 25, 2022, Thailand's narcotics board announced they will be removing cannabis from the controlled drug list altogether, decriminalizing the plant and making it possible for home growing and more. While the FDA's proposed bill officially allows cannabis to be used for medicinal purposes only, decriminalization will open the door for broader use by the public. Additionally, the Ministry of Health is meant to draft a new bill that will provide details for cannabis regulation, including production and commercial use.
The FDA's bill is expected to be approved by Health Minister Anutin Charnvirakul, after which it will take 120 days before the law takes effect. The estimated date for cannabis legalization in Thailand is April 2022. Deputy Prime Minister Wissanu Kreangam warned that individuals caught growing cannabis before the law takes effect will be prosecuted.
Will Other Countries Follow Thailand's Steps?

The FDA's bill is the newest step in Thailand's plan to reinstate cannabis as a major cash crop. According to the World Bank, roughly one-third of Thailand's labor force works in agriculture, meaning legal cannabis could mean a lot of money. Additionally, when CBD and hemp were approved in 2021 for consumer goods, Thai companies rushed to launch products, showing that there is likely a massive potential market for Thailand weed. The FDA is supposedly meant to meet in February 2022 to discuss a "cannabis sandbox" scheme to attract tourists to the country by allowing cannabis use in specific areas for adults over 20 years old.
With an average agricultural workforce of 20% across Asia (with countries like Nepal and Laos at 60%) and a total population of over 4.5 billion, the potential income from cannabis sales for many Asian countries could be astronomical. The only other Asian country that has legalized marijuana in any capacity is South Korea, which legalized medical marijuana in 2018. Depending on how Thailand's plan unfolds and how much money the country makes on cannabis as a cash crop, we may see other nearby countries making similar moves. Make sure to check back with Where's Weed for updates on cannabis legalization in Asia and across the world!
Do you live in Thailand or know the country well? What do you think about this game-changing legalization bill, and how do you think the marijuana laws in Thailand might change laws across Asia? Comment below!