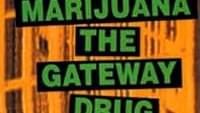 Is Marijuana a Gateway Drug?
After years of being hooked on marijuana, Justin Riley is now clean and feeling better than ever. Riley, who started smoking as a tenenager had a long struggle which started with marijuana and lead to harder drugs. The daily use of marijuana has been shown to be sky rocketing amoung young adults.
Growing up in Greeley, Colo., Justin Luke Riley heard lots of anti-drug messages at home,
school and church. But he ignored them to escape his insecurities and fit in better with his high school tennis team; at age 15, he got hooked.
A little pot turned into a lot, and then alcohol, cocaine and whatever else he could get his hands on, Riley said. At 19, when he entered rehab, he was broke and homeless.
"I couldn't fake people out anymore," said Riley, now 23, clean and newly married.
Roughly one in 10 people who try marijuana get addicted, and young users are more vulnerable than older ones, said Nora Volkow, director of the National Institute on Drug Abuse.
Nobody knows why some people get addicted and others don't -- and that's why teens should stay away from marijuana, both Volkow and Riley said.
But daily marijuana use among young adults is at its highest levels since 1991. A national survey released in September shows that 17 million Americans -- mostly teens or young adults -- used pot in 2010. About 40 percent of those used it on 20 or more days in the past month, up from 36.7 percent in 2009.
"It's the biggest drug problem in the United States," said Peter Delany of the Substance Abuse and Mental Health Services Administration.
Mixed feelings
Teen alcohol and tobacco use are down, he said, but "we haven't had such luck with marijuana. ... Society still has very mixed feelings" about it.
Some parents are uncomfortable telling kids not to smoke pot, he said, because they've used it themselves. Delany, who has a 15-year-old son, said parents need to get over this ambivalence and make it clear to kids that marijuana use is risky.
There's no good science yet to explain why pot use is rising, but Volkow blames medical marijuana. Hearing about medicinal benefits makes people think it must not be harmful, she said.
Brad Burge offers another explanation: Perhaps teens enjoy how they feel when they smoke and don't buy the government's arguments against pot.
Burge is director of communications for the Multidisciplinary Association for Psychedelic Studies, a medical marijuana research and advocacy organization in Santa Cruz, Calif. He said the government stifles research because it doesn't want to risk finding out that pot does a lot of good for some people. Like any drug, it can have side effects, Burge said, but more research is needed.
Volkow said it's already clear that marijuana can be dangerous. Today's pot is at least 10 times stronger than in the 1970s and '80s, and more addictive, she said. Also, research suggests that regular marijuana use interferes with learning and memory, and animal studies show that repeated exposure makes them more anxious and negative. For people with a genetic vulnerability to schizophrenia, marijuana can trigger a psychotic episode.
Riley, who now lives outside Seattle, is a board member and national speaker for Faces & Voices of Recovery, a not-for-profit advocacy group.
What helped him change?
"People gave me the opportunity to lead," Riley said. "Something happens when you realize you can give back to a community, to an individual."
Dianna Riley, who chokes up with pride when she talks about how her son has turned his life around, said she wishes she'd been harder on him when she first learned about his pot habit.
"I think too many parents just feel like, 'Oh, it's just a little thing -- sneaking out and drinking and smoking pot,'" she said. "That's crap."