New Mexico Medical Marijuana Program Taking Off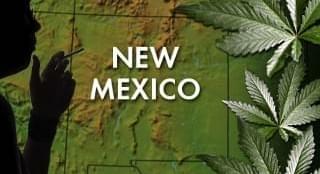 The state of New Mexico is taking a new outlook on medical marijuana as of late. When everyone else seems to be getting threatened out of the industry New Mexico getting their program underway. The Health and Human Services Department has asked to create a seperate, self-sustaining departent which will handle medical marijuana related issues and statutes. Applications to become a medical marijuana patient have risen over 20% this year alone.
(AP) ALBUQUERQUE, N.M. — More than 1,000 New Mexicans have applied for medical marijuana licenses since Republican Gov. Susana
Martinez took office in January, prompting the administration that had advocated repeal of the law to instead propose taking the program outside of the public health department.
Health and Human Services Secretary Dr. Catherine Torres said in a telephone interview this week that she will ask lawmakers for authorization to create a new, self-supporting unit with seven full-time employees to administer the program.
Asked whether that meant Martinez had changed her stance against the legalization in 2007 of medical marijuana, Torres said only that "the governor and I are following the statutes."
She declined to speculate on whether the governor might in the future pursue attempts to repeal the law.
"Our biggest priority is to make sure that the program runs efficiently and effectively and that the patients are served in a timely manner," she said.
Torres said the new unit would be funded from revenue generated by the medical marijuana program, which includes fees collected on license application fees and growers. Among the employees she wants to hire is a full-time director for the program. Until last month, the medical marijuana program was run by a health department employee, Dominick Zurlo, who also ran the department's syringe and other drug abuse prevention programs. Zurlo resigned and has been replaced by an acting director, Torres said.
New Mexico in 2007 became the 12th state in the nation to legalize medical marijuana. Its program differs from most in that the state oversees the production and distribution of marijuana. A medical advisory board determines what medical conditions qualify a patient for the program. Doctor's do not prescribe medical marijuana. They certify that patients have one of the approved conditions and that standard treatment doesn't work for them. Patients then apply to the state, and, if approved, receive a registry card with information on how to contact nonprofit growers licensed to supply marijuana.
Since post-traumatic stress disorder and several other conditions were added to the list of qualifying illnesses, applications have soared
"When I started in January in 2011 there were 3,613 apps. And now there's over's 5,000," Torres said, noting that most are cancer patients or people suffering from PTSD.
In October the department hired five temporary employees to help clear the backlog, and Torres said she will take her request to add seven full-time workers for the new unit workers to lawmakers in January.
Medical marijuana advocates said they were encouraged to hear the news as the Martinez during her campaign had talked of repealing the law. The governor did not pursue that effort during her first legislative sessions, citing the state's pressing budget issues.
"This is one of the best run, highly regulated programs in the country and we'd like to see it continue to be that model for the rest of the country," said Emily Kaltenbach of Drug Policy Alliance New Mexico. "So we are hopeful that their hiring of staff means that they are going to be fulfilling the intent of the statute and the regulations."