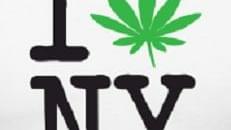 NYC making Smart Decisions about Marijuana?
In the past week, New York has turned down the volume on unfair arrest to the tune of nearly 13%. After ordering officers not to arrest people who have small personal bags of marijuana on their person, arrests have dropped a significant amount in the nine weeks since enacting this protocal.
NEW YORK — Arrests for low-level marijuana possession fell in the city in the weeks after Police Commissioner Raymond Kelly cautioned
officers not to bust people for small amounts of the drug found in pockets or bags, according to department data released Wednesday.
Kelly issued the internal order Sept. 19 after claims that officers were wrongly arresting people. In New York, possessing a small amount of marijuana is punishable with a fine. But smoking the drug in public or having it visible remains a low-level crime that carries jail time.
There are more arrests on the pot charge — about 50,000 a year — than any other crime in New York City, accounting for about one of every seven cases that turn up in criminal courts. Critics say the numbers are driven in part by the department's strategy of stopping and frisking people who meet crime suspects' descriptions.
More than 450,000 people, mostly black and Hispanic men, were stopped so far this year, unfair targets, critics say. About 10 percent of stops result in arrests. But instead of finding weapons when pockets or bags are turned out, critics say, officers more often find pot and wrongly arrest.
Kelly's order stated that officers were not to arrest people on misdemeanor drug charges for possessing small amounts of marijuana that were not in public view. The order was a reminder on existing departmental policy, but it was already having an effect. In the nine weeks after the directive, there were 7,925 arrests, or 13 percent fewer than the same period last year. It was issued after a growing chorus of complaints on the subject.
Before the order, arrests were up five percent at 37,816. It's not clear if the figure would remain on the decline. It's not uncommon for crime statistics to vastly fluctuate by the week, month or year.
The New York Civil Liberties Union said officers needed to be better trained and monitored so the problem didn't persist.
"This decline in arrests is Exhibit A that the NYPD was illegally arresting New Yorkers for minor amounts of marijuana," said Executive Director Donna Lieberman.
Gabriel Sayegh, the New York director of the Drug Policy Alliance, a group critical of the national war on drugs, said the decrease isn't significant enough because among other reasons, the department is still on track to arrest more people than last year. He called the arrests a waste of taxpayer dollars.
"This isn't anything to get excited about yet," he said. "Until we see these drops reach a much more significant figure, then a drop of 1,100 isn't much different from arrests variations in other years."
New York's lowest-level marijuana-possession charge — criminal possession of marijuana in the 5th degree, a misdemeanor — has been the most common arrest charge in the city for much of the past decade.
Kelly has said the vast majority of pot arrests come from undercover officers who witness hand-to-hand drug transactions or people smoking pot in public. And, the department says, as low-level arrests have risen, violent crime has decreased dramatically. Kelly says the stop and frisk tactic is a necessary, life-saving, crime-fighting tool.
—Copyright 2011 Associated Press