Oldest Medical Marijuana Dispensary Forced to Close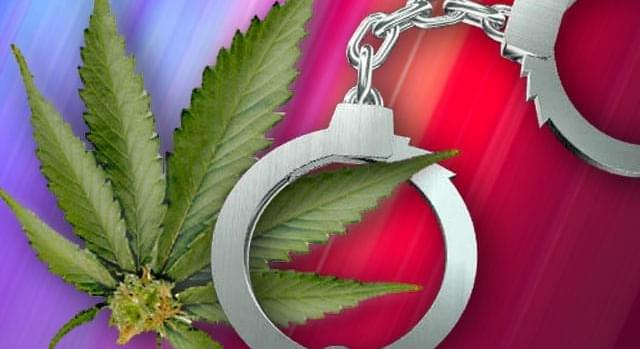 Published on Dec 20, 2011
One of the oldest medical marijuana dispensaries in the country shut down in the wake of federal pressure early Sunday morning. Another tradgedy within our community!
The Marin Alliance for Medical Marijuana, the oldest dispensary of its kind in the state,
quietly shut down over the weekend, the victim of a federal crackdown.
"They moved out of the premises just before 2 a.m. on Sunday morning," said Peter Goldstone, a Santa Rosa attorney who has represented the Alliance, and its operator, Lynnette Shaw, in an eviction proceeding that was brought by the Alliance's landlord. Shaw could not be reached for comment.
The landlord, Farshid Ezazi of Orinda, initiated the eviction proceeding after Melinda Haag, the San Francisco-based U.S. attorney for the Northern District of California, threatened to confiscate the building in which the Alliance operated at 6 School St. in Fairfax. The Fairfax dispensary is among dozens statewide that federal prosecutors say they have targeted due to the dispensaries' proximity to parks, schools and other facilities used by children.
The Marin Wellness Center, a medical marijuana dispensary at 1100 Sir Francis Drake Blvd. in Kentfield, is also being forced to close by Jan. 1 due to pressure applied to its landlord by federal authorities. A third dispensary, the Green Door Wellness Education Center at 7586 Redwood Blvd. Suite C in Novato, is battling an eviction proceeding brought by its landlord and is awaiting a Marin Superior Court judge's decision after a one-day trial on the eviction last week.
Shaw had previously said that she would seek to continue storing thousandsof patients' medical records at the School Street site. She said she had nowhere else to put them. But Goldstone said the records have been removed.
"My understanding is that it is what they call broom-clean, and they've turned over the keys," Goldstone said.
The federal government began the process of confiscating the School Street building on Nov. 18, even though Ezazi had already initiated court action to evict the Marin Alliance. Robert Weems, Ezazi's attorney, said his client filed court papers last week formally acknowledging ownership of the 6 School St. property, a step he had to take if he hopes to retain ownership. Weems said the Marin Alliance's closure should strengthen Ezazi's case.
"We think it is significant that possession has been returned to us," Weems said. Ezazi can now file a motion to dismiss the forfeiture proceeding or opt for a trial, Weems said.
Shaw, who has always shared information freely about the Alliance's long-standing legal battles, stopped responding to questions from the press earlier this month, saying that she was "in great danger" and had to end her relationship with the Alliance, which she helped found.
A message on the Alliance's website announcing the closure states, "We are very sorry to announce that we have shut our doors until we can resolve certain legal issues. The battle is not over, but we must await further court action that will allow us to reopen, hopefully within a month or two. Unfortunately, our owner and director, Lynnette Shaw, finds it best to sever her relationship with Marin Alliance."
It was not entirely clear why Shaw believes she can no longer be associated with the Alliance. It may be significant, however, that the complaint for forfeiture filed by federal prosecutors against the 6 School St. site mentions that in 2002 "the District Court issued an order permanently enjoining the Marin Alliance for Medical Marijuana and Lynette Shaw from engaging in the distribution of marijuana... ."
It was also uncertain where patients who were obtaining their medical marijuana from the Marin Alliance will go now.
Fairfax Town Manager Michael Rock said no one from the Alliance has contacted the town about seeking an alternative site. Rock has said the Alliance cannot legally operate a delivery service under its use permit without an approved office in town.
Barbara Summers of Mill Valley, who uses medical marijuana to treat sciatica, anxiety and to help her sleep, said she is "very disappointed" that the Fairfax club closed.
"I had discovered it fairly recently, and it was saving me a trip into San Francisco," Summers said.
Summers said the federal crackdown is "bogus."
"When Obama took office, he said he wasn't going to go after anything like this. That wasn't how he was going to spend our tax dollars," Summers said. "I feel like it's a campaign move and nothing else."