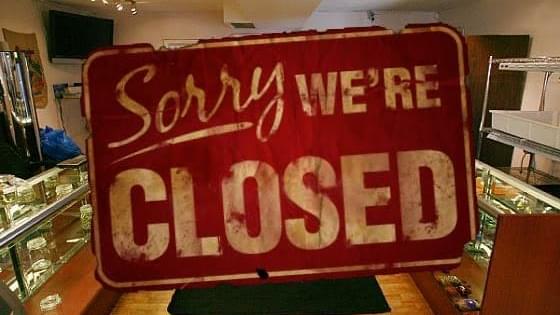 Riverside County facing Medical Marijuana Dispensary Shut Downs
Riverside County is looking to sue any medical marijuana dispensaries who are still operating within their limits.After this round of shut down the numbers seem to be dwindling faster and faster due to the increased pressure from both federal and local enforcement.
Already facing a potential crackdown by federal authorities, some Coachella Valley medical marijuana dispensaries must now contend with a new, local push to shut them down.
During its closed session meeting Tuesday, the Riverside County Board of Supervisors authorized its attorneys to sue any pot shops in unincorporated areas — plus any property owners who allow them to operate — unless those dispensaries immediately close.
Riverside County has prohibited medical marijuana dispensaries from operating on unincorporated land since 2006.
Last year, county supervisors briefly considered an ordinance that would have regulated these dispensaries but later stepped back and decided to uphold the ban.
County officials estimated as many as 47 in unincorporated areas last year, and they know of at least 36 such dispensaries.
Part of what has led to the county's medical marijuana boom are "vaguely written laws" on the state level, according to an October 2010 letter from County Counsel Pamela J. Walls to The Desert Sun.
Several owners of dispensaries who would be affected by the county's latest plan were unavailable or declined to comment late Tuesday.
Local patients and proponents of medical pot have endured several setbacks in the past few months.
The supervisors' unanimous vote Tuesday, according to a news release, was "buoyed" by last month's state appellate court ruling, which upheld the city of Riverside's ban on dispensaries.
That ruling followed an October announcement by the state's four federal prosecutors of a broad effort to close pot clubs, in particular, by sending landlords who rent space to pot dispensaries letters threatening to seize their property under federal drug trafficking laws.
The county's ban only applies to unincorporated areas, and Tuesday's action does not appear to affect Palm Springs — the only city in Riverside County to allow a limited number of dispensaries.
Outside of Thousand Palms, Palm Springs has the largest cluster of medicinal marijuana dispensaries, with at least 10 brick-and-mortar locations and a half-dozen delivery services listed online.
However, most of those locations are illegal under the city's ordinance regulating medical cannabis.
Palm Springs allows only up to three locations within its borders.
The Associated Press contributed to this story.