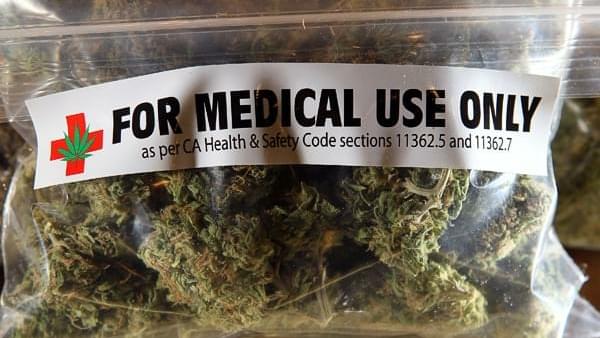 Feds Follow Up on Medical Marijuana Dispensary Threats
The federal government, who under President Obama vowed to let the states handle their own medical marijuana programs has once again stuck their nose in our business. After sending letters to the landlords of dispensaries threating legal action if they didn't evict the dispensaries about a month ago; the time has come and it appears that the feds are serious, shutting down over 60% of the over 200 medical marijuana dispensaries in the San Diego area. No one is quit sure when and where this will end, we can only hope soon and fast!
SAN DIEGO -- Scores of medical marijuana dispensaries in San Diego County have closed in the wake of a federal crackdown announced eight weeks ago.
Through last week, 139 of 222 medical marijuana outlets — or 62 percent — have shut down since the U.S. Attorney's Office in San Diego began sending letters in October to the dispensaries and their landlords, according to figures federal officials provided.
About one-third of those targeted are still operating, but some 20 more outlets are expected to close within the next two weeks, federal authorities said.
Pressure on those that remain open, however, is increasing. Another round of letters from the U.S. Attorney's Office in San Diego, some hand-delivered by U.S. Drug Enforcement Administration agents, were mailed within the past week to dispensaries that have not closed, according to a lawyer who represents medical marijuana providers.
The follow-up letters repeat the warning made by U.S. Attorney Laura Duffy in letters mailed to dispensary owners and landlords on Oct. 5 and Oct. 7 — that marijuana sales and distribution is illegal under federal law and property owners face criminal prosecution and potential loss of their property if the outlets do not close.
Alex Kreit, a law professor at Thomas Jefferson School of Law in San Diego, said he was skeptical about the federal government's ability to eradicate dispensaries across the region.
"If you only had 10 places operating and you prosecute five, the other five are going to close. But if you have 200 and there's still 100 operating after these letters, well, the letters clearly haven't worked," said Kreit, head of the city of San Diego's now-defunct task force on medical marijuana.
It will be hard for the federal government to claim any sort of victory as long as there are a substantial number of dispensaries operating, Kreit said.
"I think that the places operating now are assuming that there's probably going to be a few federal prosecutions, and they are just keeping their fingers crossed hoping that it's not them."
Duffy launched the crackdown along with her counterparts in the three other federal districts in California in October. The U.S. attorneys said they were clamping down on what they saw as a burgeoning commercial marijuana growing, sales and distribution industry statewide.
California voters approved marijuana for medical use 15 years ago, but the drug remains illegal under federal law.
Duffy's office declined to comment further on the response to the October letters. Other federal prosecutors' offices in the state said Tuesday they were not going to release statistics on the response to the letters they sent to medical marijuana providers in their areas.
In Sacramento, a spokeswoman for U.S. Attorney Benjamin Wagner said some outlets have indicated they will shut down but did not yet have an exact count. The office sent about 50 letters. Spokesmen for offices in Los Angeles and San Francisco would not release specific numbers on how many providers closed in those areas.
Medical marijuana providers are also battling with San Diego, where the City Attorney's Office has filed lawsuits against 88 dispensaries, with stipulated agreements, temporary restraining orders or injunctions in place to close 48 and the balance pending future hearings, as of mid-November.