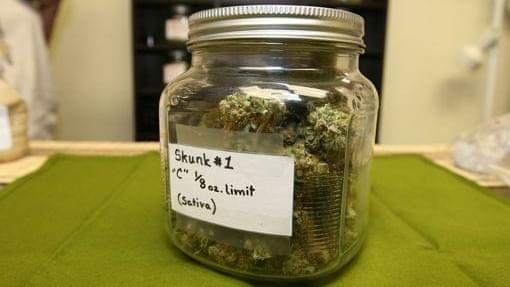 Colorado Medical Marijuana Enforcement Division Proposes Changes
The Medical Marijuana Enforcement Division has released the set of rules personnel hope to change over the next year in order tostreamline the state medical marijuana industry. See the full document below.
The seven page list, issued late yesterday, covers a wide range of subjects, ranging from cultivation standards to dispensary bookkeeping. There's a lot to cover, so here's a breakdown of the highlights:
The MMED wants to tackle issues in the area of licensing and application requirements, including laws concerning businesses in banned communities, validating the so-called 70/30 medicine rule, as well as licensing and application fees.
Transfer of ownership issues have been a problem for the MMED, as well as local municipalities, with dispensaries frequently changing hands over the last year. In addition to addressing them, staffers want to look at ownership interests like requirements for residency and reporting criminal history.
Vendor registration topics are on the list, as is laboratory registration -- something testing facilities have been requesting clarification about for quite some time.
The MMED is considering changes to existing video monitoring rules, with "more general, reasonable requirements requiring consistent and reliable video monitoring of specified areas of the licensed premises, with the corresponding obligation of providing video records to the division or local authority upon request and without unreasonable delay."
In regard to cultivation, the state wants to consider definitions for "cannabis plant: seed, seedling, cutting, grafting, immature plant-statutory definition, vegetation or sporophytic state, flowering or gametophytic state; stem, leaf, sweet leaf, trichomes, cannabinoid, Flower/Bud;Hashish/Hash, Kief, Bubble Hash, Hash Oil/Resin, concentrate, waste, etc."
Also on the table are guidelines authorizing extraction methods for MMJ (Hash/hash oil) that can't be defined as an MMJ-infused product, plus defining specific extraction processes like manual sifting, water hash and solvent-based extractions
Rules pertaining to prohibited processes, additives, chemicals and fertilizers are also on the list.
The MMED will be taking written comments from the public on the proposed changes until December 28, when employees will compile the suggestions and release draft language. That said, the MMED's release doesn't include where the suggestions should be sent. We've contacted the MMED for clarification, but in the meantime, its physical mailing address is:
Medical Marijuana Enforcement Division
455 Sherman Street, Suite 390
Denver, CO 80203
Public comment will be held January 11, February 15 and March 22 at the Jefferson County Courthouse. The final proposal will be available in early April.
"The division is hopeful that opening the discussion beyond the designated advisory panel will encourage the participation of those with valuable and constructive input," officials said in a release last week. "Before the meetings, the division will release the agenda and general guidelines for constructive participation."