DEA Arrest 17 in TCU Drug Bust, Including Football Players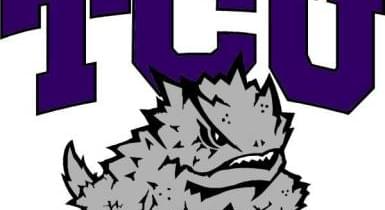 Published on Feb 15, 2012
DEA and local PD kicked down doors on TCU's campus this morning in a six month drug sting opperation. The seventeen arrested included that of four football players, a variety of drugs were named in the bust and has sent shock waves through the campus.
FORT WORTH, Texas - Seventeen Texas Christian University students, including four football players, were arrested Wednesday morning in a
massive drug selling sting that has rattled the campus and the Big 12 conference.
The arrests were part of a six-month undercover operation by the Fort Worth police department and the TCU campus police.
The four athletes arrested are top linebacker Tanner Brock; defensive lineman D.J. Yendry; offensive tackle Tyler Horn; and cornerback Devin Johnson, according to Fort Worth police documents.
"We have a responsibility to ensure that our campus environment is healthy and safe," said Chancellor Victor Boschini, Jr. "I want to make it loud and clear to everybody that if you want to do this kind of thing, you can't go to TCU."
All of the students are subject to immediate expulsion.
"There's no doubt all arrested today are drug dealers," said TCU Police Chief Steven McGee. "These students engaged in hand-to-hand delivery with undercover officers."
The students communicated via social media, McGee said.
The drugs involved included marijuana, cocaine, "molly" -- a powdered form of ecstacy, ecstacy pills, and prescription drugs like Xanax, Hydrocodone and Oxycontin, McGee said.
TCU just recently joined the Big 12 conference, a huge change for the nationally-recognized team. Four of the arrested students are football team members.
"This is a student issue, not a student athlete issue," Chancellor Boschini said.
Drugs are not new to the campus. According to a FAQ post also on the school's site, 71 students were disciplined in 2011 for drug law violations.
Parents and family members of TCU students can call 1-866-321-7428.
Statement from TCU Head Football Coach Gary Patterson
"There are days people want to be a head football coach, but today is not one of those days. As I heard the news this morning, I was first shocked, then hurt and now I'm mad.
"Under my watch, drugs and drug use by TCU's student-athletes will not be tolerated by me or any member of my coaching staff. Period. Our program is respected nationally for its strong ethics and for that reason the players arrested today were separated from TCU by the University. I believe strongly that young people's lives are more important than wins or losses.
"This situation isn't unique to TCU-it is a global issue that we all have to address. This isn't just about bad decisions made by a small percentage of my team. It is about a bigger issue across this country and world.
"As a coach, I do the best I can to educate members of my team. We have programs in place that teach student-athletes about what they should and shouldn't do and how to be successful in life. I talk to them about how to be students and upstanding men that uphold the TCU name and its traditions.
"At the end of the day, though, sometimes young people make poor choices. The Horned Frogs are bigger and stronger than those involved."