Former Mortgage Broker Gets 6 Years in Jail for Marijuana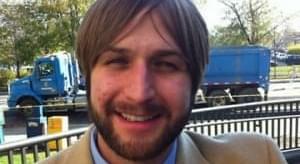 Published on Feb 13, 2012
Twenty Nine year old former mortgage broker, Ryan Bailey, was sentenced to six years in prison after being caught in 2010 with 600 marijuana plants. Bailey had recently moved from Chicago to Colorado where his wife ran a dispensary and he was caught in possession of the plants.
A medical marijuana grower who was caught with dozens of pounds of weed in Chicago
was sentenced to six years in prison Friday.
Ryan Bailey, 29, was a mortgage broker in Chicago before he moved to Colorado to get into the medical marijuana business, CBS Chicago reports.
Bailey was allegedly holding a package of marijuana on March 9, 2010, when Chicago police raided a Northwest Side home. The drugs had been shipped to the city, but he was only charged with possession. About a year later, he was busted again -- this time in Colorado.
Though medical marijuana is legal in Colorado and his wife operates a medical marijuana dispensary, he allegedly was caught growing more than 600 plants. Colorado's medical marijuana law states that a patient can grow six plants a month for personal use, and "caregivers" can grow more -- but not that much more, the Chicago Sun-Times reports.
Before he was sentenced by Cook County Judge Lawrence Flood, prosecutors called Bailey the ringleader of a drug operation that shipped 42 pounds of marijuana to a Chicago home, CBS reports. Judge Flood then handed down the six-year sentence. He is still awaiting trial on felony charges in Colorado.
"Some people in the industry have gotten lucky," Bailey told the Sun-Times. "Other guys like me have gotten caught in the system."