Mendocino County to Cancel Marijuana Program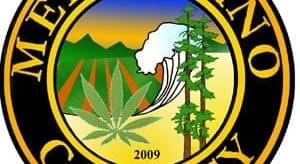 Published on Jan 25, 2012
In response to the U.S Attorney's office, Mendocino County has withdrawn its medical marijuana permit, calling it 'confusing'. This comes after the board has already cut down on three key enironmental regulations which were key to the success of marijuana growers and dispensaries.
Mendocino County supervisors voted 4-1 to eliminate the county's medical marijuana
permit program Tuesday after more than an hour of public comment.
Third District Supervisor John Pinches dissented, saying the county should repeal its medical marijuana ordinance, County Code 9.31, completely and calling marijuana law "confusing."
Responding to a threat of legal action from Melinda Haag of the U.S. Attorney's Office, Mendocino County Counsel Jeanine Nadel proposed that the Board of Supervisors remove from the ordinance all language referring to a program that allows collectives to grow up to 99 plants per parcel with a permit.
"They were threatening to file an injunction against our ordinance and try to throw it out in court, and also threatening to individually go after county officials who were supporting these laws, which they believed to be in violation of federal law," 5th District Supervisor Dan Hamburg said after the vote.
Hamburg and 1st District Supervisor Carre Brown supported Nadel's recommendation, worried that the federal government would withhold money that comes to Mendocino County for its social service and other programs.
Second District Supervisor John McCowen argued that removing the permitting program would boost black market prices for marijuana and make it more readily available to children.
The permitting program allows collectives an exemption to the county's 25-plant-per-parcel plant limit if they get a permit and follow a set of rules. Nadel's revised ordinance returns to the 25-plant limit for all growers.
A steady stream of speakers -- many of them giving only first names on the record -- made their way up to the podium to voice their concerns about the changes to the ordinance.
Several speakers urged the county to keep the 99-plant exemption and make the permitting process voluntary. Many of them said they would voluntarily comply with the county's regulations and continue paying the permit fees, saying the fee revenue benefited the Mendocino County Sheriff's Office.
McCowen suggested making the 99-plant exemption voluntary and requiring growers to comply with state law, but Nadel said the collection of fees at all would be "problematic."
Some speakers argued that the county's regulations brought the marijuana industry up from the underground, and that removing the county's oversight and support would drive it back down. Many urged the board to fight the federal threat, saying there were no legal grounds for it.
Other speakers, most representing the Mendocino Medical Cannabis Collectives Association, took issue with a set of environmental regulations recently added to the ordinance, and with other issues in the ordinance some speakers said were "offensive" to growers, and had been since they were written.
The board removed three of the environmental regulations, including one that disallowed the use of diesel generators, a requirement that growers using rental property notify a landlord, and a requirement that a doctor's recommendation be displayed in a medical marijuana garden.
Two speakers were opposed to marijuana in general.