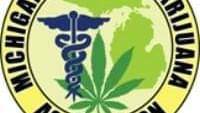 Michigan Seeking the 21 and Over Crowd
Detroit medical marijuana advocates are hoping to push through a ballot initive that would legalize marijuana for those 21 and older who have not been incacerated. This same ballot question would clarify that medical marijuana users would now be able to operate most any motorized vehicle while under the influence of marijuana. The group needs roughly 320,000 signatures to accomplish their goal.
Charmie Gholson, communications director for the Committee for a Safer Michigan, said the group will kick off the campaign and petition drive in mid-January.
The group wants to get a question on the November 2012 ballot asking voters to amend the Michigan constitution to make marijuana legal for most adults age 21 and older. Adults who have not been incarcerated would be able to legally use and carry, cultivate and manufacture, and acquire and sell marijuana, according to a draft version of the petition. People would not be allowed to operate boats, aircraft, motor vehicles or dangerous and heavy machinery and equipment while impaired by marijuana.
The group needs 322,609 valid signatures to put the proposed constitutional amendment on the November ballot, according to an email Gholson sent to the Times Herald. Petitions must be filed with the Secretary of State by July 9.
"This is important because the dangerous charade we are playing called 'the war on (some) drugs' needs to end," according to a statement in Gholson's email. "Marijuana prohibition does not and will not be effective in reducing or eliminating use, and it is not a viable harm reduction strategy. Outlawing (prohibiting) marijuana has not reduced its availability, made society safe or reduced access to marijuana for minors."
The group's effort to amend the state's constitution is a response to officials and authorities that have interfered with the implementation of the Michigan Medical Marijuana Act, according to the Committee for a Safer Michigan. The group states Michigan legislators, law enforcement, judicial activists and Michigan Attorney General Bill Schuette have "steadily worked to remove the protections provided in the act."
Debra Amsdill, owner of the Blue Water Compassion Centers in Kimball, Worth and Denmark townships, said the state's current medical marijuana program has flaws.
"I'm all for personal choice. I do believe that it should be regulated somehow," Amsdill said. "And I think if we, as a society, came to understand the Michigan Medical Marijuana Act and we worked together instead of against each other, then it could really work."
Amsdill said she supports decriminalizing marijuana. She agreed she would be in favor of making marijuana legal for people aged 21 and older.
Mark Sochacki, of Port Huron, doesn't see things the same way.
Sochacki, 35, works as the manager of the Blue Water Compassion Center in Kimball Township. He said people with medical ailments -- such as cancer, multiple sclerosis and Crohn's disease -- have a valid reason for using the drug.
Speaking as a medical marijuana advocate, Sochacki said he personally did not agree with legalizing marijuana for recreational use.
"It takes away from the legitimacy of the medical use," Sochacki said.
Area police pointed out marijuana available today isn't the same as what was available to previous generations.
St. Clair County Sheriff Tim Donnellon said today's pot is more potent than what existed in the 1960s, 1970s or 1980s.
He didn't agree with making marijuana legal for people 21 and older. The more access people have to marijuana, the more challenging it will be for law enforcement to prevent people from getting behind the wheel while high, he said.
Port Huron Police Chief Michael Reaves said the legalization of marijuana needs to be debated and looked into from all sides. But he didn't agree with attempts to amend the state's constitution -- calling it a "knee-jerk" reaction.
"It's time that we really have a discussion -- an informed, intelligent discussion -- regarding marijuana," he said.
Contact Julianne Mattera at (810) 989-6275 or [email protected].