San Francisco is Back in the Marijuana Business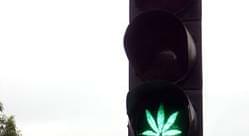 Published on Jan 24, 2012
The city of San Francisco will begin issuing dispensary licenses again after taking a break for several months due to state rulings in 'Pack vs. Long Beach'. Although the city is back in business there are floating rumors that the Justice Department could possible sue the city, ending the dispensary applications once again. This after at least five dispensaries were forced to close down due to the new rulings.
​San Francisco has begun issuing medical marijuana dispensary licenses again, following
a recent state Supreme court decision that will allow local pot dispensaries to do business -- for now.
The city's Medical Cannabis Act permitting process had been on hold for several months, following a state appeals court ruling in Pack vs. Long Beach. The ruling said that city or county laws regulating medical marijuana violated federal law; the decision led cities and counties throughout the state to suspend, reconsider, or repeal their regulatory schemes.
The Supreme Court agreed to hear an appeal, and while that's being considered, the lower court's ruling has become invalidated, a spokesman for San Francisco City Attorney Dennis Herrera said Friday. That means the Department of Public Health's medical marijuana permits can continue as normal, and several proposed San Francisco dispensaries waiting in the wings can finally receive city approval to do business.
But there's rumors that the Justice Department is considering suing cities that regulate state-legal marijuana. If that happens, it could be game over -- again.
But this state court decision hasn't had nearly the impact of the United States Attorneys' coordinated crackdown, which has forced hundreds of dispensaries in San Diego, Sacramento, and the Bay Area to close. Not every city or county in California halted permitting pot clubs as a result of the court decision -- Oakland, for example, charged ahead with reviewing applications for up to four new permits in the city.
Nonetheless, San Francisco will "continue processing permits under the City ordinance, pending a decision by the Supreme Court," City Attorney spokesman Jack Song wrote in an e-mail. "Department of Public Health has resumed its processing of permits."
At least four new proposed medical marijuana dispensaries had hearings before the Planning Commission -- one of the last hurdles to clear before a new storefront pot club can begin business -- delayed because of the Pack decision, including three on Mission Street in the Excelsior District. The Green Cross -- which is currently delivery only -- has its permit hearing on Feb. 16, but has asked city planners to move it to an earlier date. The dispensary's hearing was originaly scheduled for October.
The outlier at this point is the Justice Department. Letters from U.S. Attorney for Northern California Melinda Haag have led five San Francisco dispensaries to shut their doors. An anonymous source told California Watch's Michael Montgomery that Haag was considering suing Mendocino County, which issues licenses and collects permit inspection fees for growers of up to 99 plants under county law. There was fear that the Pack decision would suspend that program -- but the feds could end it entirely.
The Mendocino County Board of Supervisors is scheduled to consider its 9.31 program -- so named for the section of civil code which allows it -- at its meeting Tuesday.