Seventy Pounds of Marijuana Found in Ohio Traffic Stop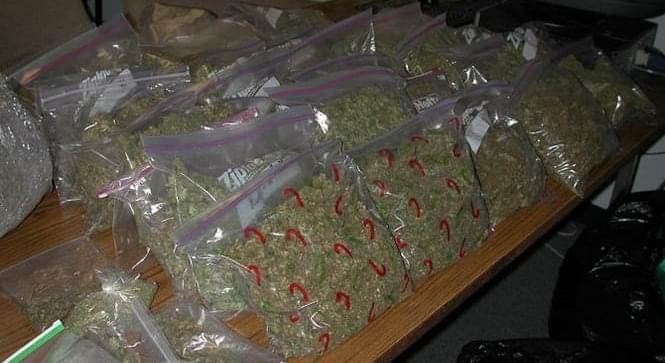 Published on Jan 13, 2012
A traffic stop Wednesday morning of two men vielded nearly 70 pounds of marijuana worth approxamately $150,000. The two were stopped on I-70 when the officer found the marijuana. A K9 unit was called, who then alerted to there being marijuana in the car.
EATON, Ohio -- An Ohio man and a Mexican national were arrested Wednesday on drug
charges after a routine traffic stop in Preble County, authorities said.
An Ohio State Highway Patrol trooper stopped a vehicle at 8:42 a.m. near the 14-mile marker of Interstate 70 in Preble County for an unsafe lane change and failing to use headlights in the rain, according to police.
After the trooper talked to the driver, criminal indicators were observed and a drug-sniffing K9 alerted to the presence of drugs in the vehicle, OSHP said.
A probable cause search discovered the 70 pounds of marijuana with a street value of more than $150,000, authorities said.
Arrested was the driver, Rockford Matheny, 32, of Ashville, Ohio, and passenger Victor Alderete Perez, 34, of Mexico.
Both were charged with trafficking and possession of marijuana (second-degree felonies). They remained Thursday in the Preble County Jail without bond while awaiting arraignment.
If convicted, the suspects could each face up to 16 years in prison and a $30,000 fine.