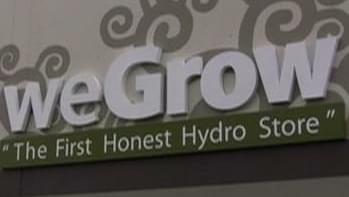 Super Grow Store 'WeGrow' to Open in D.C
Super store marijuana growing warehouse set to open in Washington D.C. Even as the feds crack down and warn of possible problems to come WeGrow is still moving strongly moving foward with the full intention of setting up shop at their new location.
Even with a federal warning that cultivating, selling or distributing marijuana is a violation of
the Controlled Substances Act, the growing and sale of marijuana for medicinal purposes is moving forward in the District.
WeGrow — the hydroponics superstore referred to nationally as the "Wal-Mart of Weed"— is set to open in the nation's capital in March. The growing franchise sells all of the products and services one would need to grow marijuana or other indoor plants, but does not sell the plant itself.
In a press release weGrow D.C. franchisee Alex Wong said he has secured a lease for the store at 1522 Rhode Island Ave. NE. The 2,500-square-foot store will feature a similar layout to weGrow's West Coast retail stores and will provide a full array of products and services to medical marijuana cultivators and indoor gardening enthusiasts. The store is near the only Home Depot in D.C. and is blocks from the Rhode Island Avenue Metro stop.
Under the new D.C. law, D.C. doctors can write medical marijuana prescriptions for patients who suffer from conditions such as multiple sclerosis, HIV/AIDS, cancer, glaucoma and other serious conditions. The law calls for 10 sites that will be authorized to grow the plant, five distribution centers where people can obtain medical marijuana with a D.C. doctor's prescription. The lists for cultivation centers and dispensaries are due to be released in March with the full program under way by late spring.
Currently, the weGrow brand has three locations – in Sacramento, Calif.; Oakland, Calif.; and Phoenix, Ariz. Additional weGrow stores are set to open in California, Arizona, Michigan and Delaware.