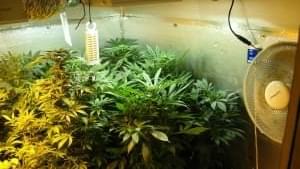 Rhode Island medical marijuana patients still face hurdles
Nearly 5,000 medical marijuana cards have been issued to Rhode Island residents, but many are still forced to live in pain.
The problem? Dispensaries are on hold in the state. Those who can't grow, or don't want to grow medical marijuana have no way of getting their medication. Rhode Island's U.S. Attorney Peter Heronha has a big problem with dispensaries and compassion centers. "I have some real concerns, in a state where I believe there is an appetite for drugs, illegal drugs, that the use of marijuana here could really explode," Neronha says.
Last year, Rhode Island Gov. Lincoln Chafee, who supported medical marijuana, stopped the compassion centers from opening out of concern over what steps Neronha might take.
A compromise between Rhode Island lawmakers is in the works. A bi-partisain compromise can't come soon enough for Rhode Island's medical marijuana patients