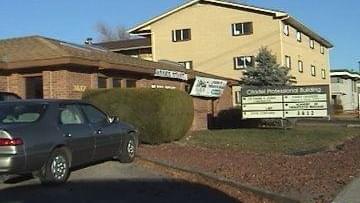 Stolen vehicle rams medical marijuana dispensary
Colorado Springs Police are on the lookout for a driver who stole a vehicle and then crashed it through the front of a medical marijuana dispensary early Tuesday.
Police say the crash happened about 12:40 a.m. at the Happy Buddha Wellness Center, 3612 Galley Road. When they arrived, the driver of the vehicle had left and the car was still running. Nothing was taken from the business. After further investigation, police learned that the vehicle had been stolen.
In March, the dispensary was one of four dispensaries that was robbed in a single night.