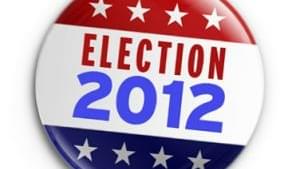 Marijuana and the 2012 Elections
On December 5, 1933, the 21st Amendment to the United States Constitution was ratified, and our failed experiment with alcohol prohibition was put to rest. Americans grew tired of the ever-worsening violence associated with the rise of the criminal alcohol market that developed in the absence of a legally recognized and properly regulated industry. As a society, we came to realize that the dangerous and unavoidable collateral markets created by prohibition were in fact more detrimental to society than alcohol itself. On November 6, 2012, some 79 years later, many Americans will have the opportunity to strike the very important first blows against another failed prohibition: marijuana's.
The upcoming General Election will allow millions of Americans to bypass the legislative process and decide for themselves whether prohibitive marijuana policies should stand. Three states – Colorado, Washington, and Oregon – will be voting on measures to end the state prohibition on adult marijuana possession and use. Two states – Arkansas and Massachusetts – will be voting on whether exemptions should be carved out of their state criminal codes to allow possession and use for the seriously ill. One state – Montana – will vote on a referendum to repeal a law that gutted their previously enacted medical marijuana law. Finally, a host of cities and towns across the country will be voting on measures that either reform city codes or send symbolic messages that greater reform is needed.
State measures to end marijuana prohibition

Three states will be voting on measures to tax and regulate marijuana, and odds are at least one will pass. There has been steady majority or plurality support for both Colorado's and Washington's initiatives, and Oregon's question has seen a recent uptick in the polls as well. If any of the three do pass, it would represent a sea change in American marijuana policy.
While the minutia of all three measures differ – and I highly encourage voters in Colorado, Washington, and Oregon to read their measures – they are born of common goals. The idea is to devise a system where marijuana sales are brought out of the criminal market and instead subjected to careful regulation and taxation. With tight controls, marijuana would be legally grown and sold by law-abiding, tax-paying businesses, as opposed to the criminal enterprises that currently hold a monopoly over the lucrative marijuana market. Creating a legal and regulated market ensures safety and transparency with regard to potency by allowing cultivators to legally test their product. Strict age limits on sales will create barriers to underage consumption by imposing penalties on businesses that sell to minors (when was the last time a drug dealer asked for ID?). A taxed and regulated market also means that states will see added revenue that can help with funding education projects, medical research, etc. The current system ensures that states capture no revue on marijuana sales.
So what will the effect of passage be and what will the feds do? The first question is pretty easy: if one, two, or all three of these pass, millions of Americans 21 and older will no longer be subject to arrest for the possession or private use of a plant proven safer than alcohol. It is clear that states can, and do, create their own criminal laws. In addition, 99% of all marijuana arrests are made under state law. So if states remove their criminal penalties against marijuana possession and private use, we can expect to see a significant drop in marijuana-related arrests.
The second question – how the feds will react – is difficult to predict. The feds can choose to allow the states to proceed with implementation of the regulatory structure without interference. This would be what I like to call the 'laboratory of democracy' approach. We already know the results of the marijuana prohibition experiment: control in the hands of criminals, laced product, exposure to all kinds of other illicit drugs, violence, and no decrease in use or abuse. It's high time a state tests a different approach. Although taxation and regulation may not lead to a decrease in use or abuse, it will certainly eliminate or greatly reduce the negative collateral consequences that are inherent in marijuana prohibition.
The feds could also sue to enjoin the implementation of the new regulatory schemes. At first blush, this may seem scary, but as Dominic Holden recently stated, this too represents a major opportunity for change. A suit against Colorado, Washington, or Oregon would force us to have a national dialogue about our current marijuana policies. With 50% of the population – not to mention an ever-growing list of opinion makers – arguing for the end of marijuana prohibition, it's a conversation that needs to happen. Look at the increase in support for gay marriage after the first lawsuit was filed challenging California's Prop 8. If we can have an open and honest conversation, we can expedite policy reform.
Either way, we're not going to know until a state votes to change their marijuana policies. If you live in Colorado, please vote "yes" on Amendment 64. If you're in Washington, you're voting "yes" on I-502. For those of you in Oregon, please vote "yes" on Measure 80. To all of you, I'm envious of your ballot.
State medical marijuana questions

In addition to the three states voting on measures to regulate and tax the adult sales of marijuana, two states have initiatives on the ballot that will create medical marijuana programs. Arkansas and Massachusetts, if passed, will become the 18th and 19th medical marijuana states. They will join the District of Columbia and 17 other states that currently recognize the legitimate medical use of marijuana.
The number of medical marijuana states continues to grow despite obstruction and interference from the federal level, and for the most part, the previously enacted laws continue to thrive. Passage of one or two more laws come November 6 will not only protect citizens of Arkansas and Massachusetts from arrest and prosecution for using a medicine recommended by their physicians, but it will further the momentum and send a loud message to federal policy makers: reform your punitive and unscientific marijuana laws.
Unfortunately, the federal government's attempt to undermine state medical marijuana laws worked in at least one state, Montana. This past legislative session, Montana lawmakers debated a series of bills that proposed severe restrictions and even outright repeal of the voter-approved medical marijuana law. The amendments the legislature settled on are onerous enough that many took to calling it "repeal in disguise." After passage, enough signatures were gathered to put the new restrictive law to the voters as an up or down referendum. By rejecting the 'repeal in disguise' law, voters in Montana can once again affirm their desire to see sensible marijuana policies.
Reform on the local ballots
Reform comes not just from the state level, but from the local level as well. Municipalities across the country will have marijuana policy related questions – some binding, others not – on their ballots.
Five municipalities in Michigan will be voting on marijuana policy measures. Kalamazoo will be voting on whether to allow three medical marijuana dispensaries to operate within city limits. Residents of Detroit and Flint will decide if their city codes should be amended to remove criminal penalties for possession of less than one ounce of marijuana on private property. Grand Rapids will ask its residents if the code should be amended to replace the possibility of arrest for marijuana possession with a nominal civil fine. Finally, Ypsilanti voters will decide on a measure to make the use and/or consumption of one ounce or less of marijuana by adults 21 years or older the lowest priority for law enforcement personnel.
In addition to voting on medical marijuana, voters in certain districts in Massachusetts will also vote on non-binding public policy questions that direct elected officials to support taxing and regulating marijuana. While they do not have the effect of law, passage of the questions would send a strong message to the representatives of those districts that their constituents support taxing and regulating marijuana. Further north, voters in Burlington, Vermont will be asked if the city should "support the legalization, regulation, and taxation of all cannabis and hemp products?"
Finally, many cities and localities across California will be voting on measures to allow or ban medical marijuana dispensaries from operating in their municipality. Unlike most laws with regulated distribution, California's medical marijuana law allows localities to regulate medical marijuana dispensaries as opposed to the state.
High-level political support for marijuana policy reform

It is worth pointing out that marijuana policy reform is not just relegated to a ballot issue. There are many top-level politicians who are starting to either speak up, or speak louder, on the need to reform our marijuana policies. For instance, Gov. Pete Shumlin in Vermont has long supported decriminalizing the possession of marijuana. The Democratic Attorney General and candidate for Governor in Montana, Steve Bullock, opposes the recent assault on patients rights' and will vote against IR-124. More impressive is the fact that the entire political delegation representing Seattle, Washington, including Mayor Mike McGinn, supports taxing and regulating marijuana like alcohol.
The beginning of the end of marijuana prohibition

We very well may remember Wednesday, November 7 as the morning we woke up to discover marijuana's been legalized. If not, then we most certainly will have seen the most support for a regulation and taxation measure to date. Regardless of the outcomes of the various questions, we will have advanced the conversation in a major way. Marijuana policy reform is not about letting a bunch of people get high. It's about adequately addressing the harms that are associated with marijuana use while stamping out the atrocities that were born from marijuana prohibition. The ballot measures in Colorado, Washington, and Oregon would do just that, while the medical questions being asked of the citizens in Montana, Massachusetts, and Arkansas and the various municipal questions would impact the marijuana policy conversation as well. As a nation, we are moving ever closer to acceptance of a taxed and regulated marijuana marketplace; it's now just a matter of time.