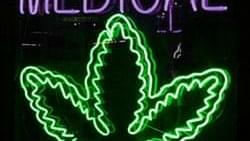 Court Rules Long Beach Marijuana Dispensary Ban Illegal!
A Los Angeles Superior Court ruling may have far reaching consequences for Long Beach's ban on medical marijuana dispensaries.


According to a press release issued today by the law offices of Matthew J. Pappas, L.A. Superior Court Judge James R. Dunn struck down the city's ban of marijuana dispensaries, arguing that such a ban conflicted with state law, which allows medical marijuana patients to collectively cultivate and consume cannabis.

The two-page ruling, which the Weekly obtained from Pappas, is dated Aug. 17, and specifically overrules the city's prohibition of pot clubs, a civic ordinance known as 5.89. In it, Dunn wrote that the ban is "virtually identical" to an L.A. county ban that had already been struck down and "is therefore preempted by state law." The ruling gave the city 15 days to respond, and it is unclear if the city bothered to do so and if so, how the court responded to that effort.

Pappas had filed the case in Dunn's court back in May, alleging that his daughter, plaintiff Victoria Pappas, had been severely injured in an assault the previous year, and unlike patients who can easily obtain oxycontin and other addictive painkillers at the local pharmacy, had to risk being subjected to Long Beach's policy of raiding pot clubs just to obtain medication she was entitled to use via California's Compassionate Use Act.

After allowing cannabis clubs to apply for an expensive lottery system that was later ruled illegal in a case filed by Pappas himself, the city banned pot clubs on Feb. 14 of this year, allowing a select group of lottery-winners to remain open for six months, a deadline that expired in August, by which time most of those clubs had shuttered as well.

In an email, Pappas said that his secretary hadn't opened the ruling and had placed it in a large stack of mail, which is why he didn't discover it until yesterday. "Now, we'll go in to get an injunctive relief order, but the finding by the judge is substantive and it is a finding that 5.89 is preempted and invalid," Pappas stated.

In other words, Pappas, who represents numerous cannabis clubs in Long Beach, including many that were either shut down by the city or closed voluntarily after being raided, hopes to use Dunn's ruling that the city's ban violates state law to obtain a court order that would prevent the city from raiding any of his clients.

Stay tuned, since we'll be updating this story as more information--most importantly whether the city has responded to the ruling--becomes available. For now, however, it appears that Long Beach's ill-fated foray into medical marijuana policy has just become even more expensive for city hall.